A staggering number of people die in road accidents every year in India. On an average 150,000 people lose their lives and 500,000 are injured in road accidents every year. The government has been trying to curb the fatalities on Indian roads. A recent Motor Vehicle (Amendment) Bill has increased the penalty on various traffic offences like driving without a seat belt, over-speeding and drunk driving. Amidst all the regular offences, the government has rightly focused on car insurance and hiked the penalty for driving without an active car insurance policy. Having car insurance has been mandatory in India for a long time now. But mandatory car insurance only covers third-party damages. There are two types of car insurance policies—third-party and comprehensive. Third-party car insurance, which is compulsory by law, offers compensation for bodily injury or death of a third-party. Comprehensive car insurance covers the damage to the policyholder's vehicle, in addition to damages arising due to a third-party. Different companies offer various coverage options in their comprehensive car insurance packages, but you should ensure the policy includes coverage for the following five incidents.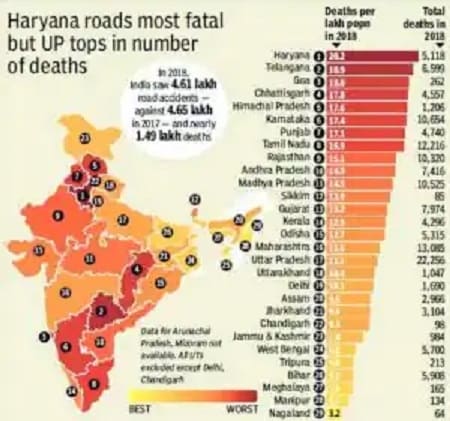 Source: The Times of India
Floods
India has plenty of large and small rivers. With unplanned urban expansion and congestion of natural drainage systems, flooding in major cities is a common phenomenon in the monsoon season. Property worth billions gets damaged every year due to flooding. Flood water is dirty and carries a lot of mud and silt, which can easily damage a car's engine, essentially damaging the car. If a car gets submerged or washed away, dirty water is likely to damage the lubrication and fuel systems. Even hydraulic and electrical systems are damaged by water. Comprehensive car insurance generally covers damage due to flooding, but you should check the details of the coverage with your insurer before buying a policy.
Fire
A car can get damaged due to a fire by various means. An insurance company may provide coverage for some but may exclude some incidents. A car can catch fire due to a natural calamity wildfire or lightning. In cases of arson and communal riots too vehicles are an easy target of miscreants. Completely charred vehicles are a common sight after a communal riot or social disturbance. Sometimes, vehicles are gutted in fire due to an electrical short circuit or other reasons.Car Insurance policy covers most incidents, but the claim may be rejected in cases where the car catches fire due to unnecessary modifications.
Theft
With the advent of complex locking systems and GPS tracking, it is widely believed that cars are extremely safe and cannot be stolen. It is a huge misconception. Vehicle theft is one of the fastest rising crimes in India. Reports suggest that some urban areas in the country are witnessing over 100 car thefts every day. Stolen cars are dismembered and different parts are sold separately, which makes it very difficult to track. If you want to protect your car against thefts, you can get a comprehensive car insurance policy through Finserv MARKETS in five simple steps. Car insurance premium starts at Rs 3127 per year if you get an insurance plan through the portal.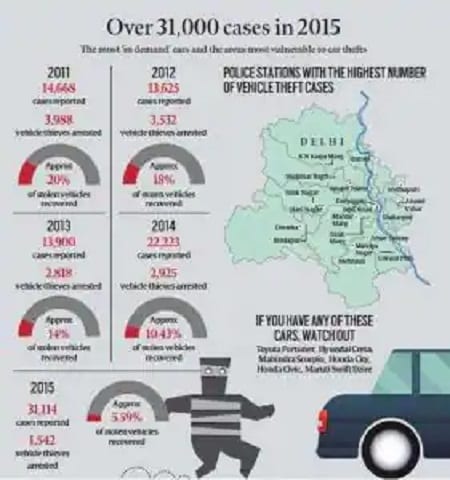 Source: The Indian Express
Earthquake
Though not very common, earthquakes are known to cause extensive damage. A significant portion of the country is prone to earthquakes which makes coverage against it essential for car owners. Many natural calamities can be predicted or show signs of occurrence but earthquakes are extremely unpredictable and can strike anytime. It is prudent to have a car insurance policy that covers damage due to an earthquake, especially if you are a car owner in Himalayan states.
Mechanical or electrical breakdowns
Most of the damage due to natural calamities or man-made calamities are covered under the broad coverage of a car insurance policy. But some damages have to be covered under add-on features given by insurance companies. The most valuable part of a car, the engine, is not covered for non-accidental failures by a regular car insurance policy. Getting an engine protector add-on is a practical solution, especially for luxury car owners and off-roading enthusiasts.
Conclusion
It is important to get car insurance, but it is equally important to have car insurance with the right coverage. Most people decide to exclude or include a coverage depending on the car insurance premium. But premiums should not be the only guiding factor, the geographical area or the urban area of operation should be taken into consideration. At Finserv MARKETS, you do not need to visit a branch or a bank to buy or claim your car insurance. All that can be done in the comfort of your house at a few clicks of the mouse. To know more on Car Insurance and related topics in depth, you can check out these blogs:
Finserv MARKETS, from the house of Bajaj Finserv, is an exclusive online supermarket for all your personal and financial needs. We understand that every individual is different and thus when you plan to achieve your life goals or shop for the gadget of your dreams, we believe in helping you Make it Happen in a few simple clicks. Simple and fast loan application processes, seamless, hassle-free claim-settlements, no cost EMIs, 4 hours product delivery and numerous other benefits. Loans, Insurance, Investment and an exclusive EMI store, all under one roof – anytime, anywhere!