Overview on Balanced Diet Chart
Maintaining good health is the key to leading long and fulfilling lives. When trying to become fitter, there are a lot of things to take into account such as exercise, BMI, and most importantly your diet. The kind of food that people eat directly translates to how it gets absorbed and used by their bodies. If you eat a healthy diet with plenty of fruits and vegetables that contain all major and minor nutrients, you will remain quite fit. However, if you continue to consume junk foods for long periods of time, your health will slowly deteriorate. Thus, keeping a balanced diet chart. In the long run, it is incredibly important to maintain our health and fitness levels. In this article, we'll take a look at the importance of a balanced diet and some examples of what a balanced diet chart should look like.
9 Important Benefits of a Balanced Diet
A healthy and balanced diet allows you to experience a higher quality of life. What does this look like?
The biggest takeaway from balanced nutrition is that it can protect one from a variety of dangerous diseases. Healthy foods affect various health markers like blood pressure, digestion, brain function, heart health, each of which can become compromised by a major illness. Hence a balanced diet can help one live longer.
Consuming a balanced diet can become a key first step in weight loss. A balanced diet aids in the maintenance of weight for the long term. In case one is underweight, eating a healthy diet can help with weight gain, but you have to also maintain that weight in the long term.
Foods that are full of Vitamin C, D, and E are immunity boosters. Vitamin E can aid in the production of antibodies, and Vitamin C-rich foods produce lymphocytes. Both these types of cells fight infections in the body. Vitamin D-rich food eases inflammation in the body.
A balanced diet has been claimed to improve sleep for the average person. Sleep plays a vital role in maintaining health.
Being rich in whole foods, a balanced diet can help prevent the onslaught of mental illnesses such as anxiety and depression. The link between mental illness and diet is a convoluted one but exists since sleep is a vital factor that connects both.
Good for Children's Growth
Children and teenagers who are still growing need a rich diet that contains a good mix of all necessary nutrients. Thus, a balanced diet is extremely crucial for kids of growing age. Lack of any single nutrient may cause stunted growth and improper development.
Many people often feel lethargic at all times, some others feel like they do not have enough energy to do their day-to-day activities. This often happens due to the lack of one or more essential nutrients in the diet. People who consistently follow a balanced diet benefit from high energy levels.
Improves Digestive Function
People not following a balanced diet may often face many digestive issues, especially those who frequently consume junk food. However, a balanced diet that is rich in fibre can help keep your digestive system in good health.
Maintaining a balanced diet will allow your body to remain in a healthy condition for a very long time, which in turn can help increase the longevity of your life. Multiple studies have shown that unhealthy lifestyle habits like eating fast food, smoking, or drinking too much alcohol may shorten an individual's lifespan by years.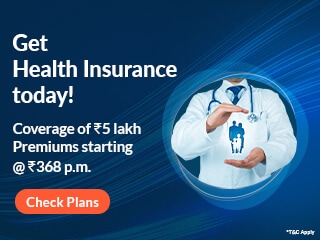 Nutrients to Include in a Balanced Diet Chart
It is essential to include the following nutrients in a balanced diet food chart:
1. Fruits and vegetables
According to nutritionists, about 40% of your daily caloric intake should come from fruits and vegetables. Ideally, every meal should include a colourful assortment of fruits and veggies. When you do this every day, you receive an adequate supply of essential vitamins, potassium, folate, minerals, antioxidants, and more. Consume raw as well as cooked vegetables and fruit.
2. Must-Haves
Fruits like bananas contain potassium, a key nutrient for a healthy diet. Another essential fruit is pomegranate which is beneficial for all kinds of reasons — from aiding in boosting metabolism while also being antioxidant-rich. Another must-have is tomatoes as they contain lycopene which can prevent cancer. Leafy greens vegetables are also vital to a balanced nutrition plan but don't neglect brinjals, onions, beets, garlic, etc.
3. Protein
About 25% of your daily nutritional consumption should be protein. Protein is a filling macronutrient making it good for those who have a habit of binge-eating unhealthy foods. Besides aiding in feelings of satiety for long periods, protein is also essential for muscle building. The more muscle you have, the higher your metabolism will be. Overall, you can eat less, burn more, and get stronger. Amino acids from proteins are also essential in cellular function, as well as building strong bones.
4. Carbohydrates
Carbohydrates are essential to a balanced diet. They are the source of glucose which the body uses to generate energy as ATP. There are 3 types of carbs — starch, sugar, and fibre. Nutritionists recommend cutting down on processed sugar and eating natural sugars in moderation. For starches, consumption in moderation is ideal, provided they are also rich in fibre. Consider eating whole grains such as buckwheat, quinoa, rye, and barley. Not only are these a great source of vitamin B , but they are also released slower in the body than processed carbs due to their low glycemic index. This allows a steady release of energy as your day progresses without a heavy crash.
5. Fats
When creating a balanced diet food chart, you cannot do without fats. They are essential for brain, bone, and skin health. Fats help the body store energy while using up nutrients. The healthiest types of fats are unsaturated fats, known to decrease stomach inflammation and heart disease. These include avocados, nuts, and seeds. It is recommended that a person's diet consist mostly of unsaturated fats, with saturated fats in moderation, and zero trans fats.
Balanced Diet Chart for Adults
The following balanced diet chart is recommended for adults who lead sedentary lifestyles:
2320 Kcals

Food Groups

Portion (Grams)

Sedentary

Men

Women

Cereals Millets

30

12.5

9

Pulses

30

2.5

2

Milk & Milk products

100ml

3

3

Roots & Tubers

100

2

2

Green Leafy Vegetables

100

1

1

Other Vegetables

100

2

2

Fruits

100

1

1

Sugar

5

4

4

Oils & Fats

5

5

4
Balanced Diet Chart for Kids
The following balanced diet chart is recommended for children who lead sedentary lifestyles.
Food Groups

Portion (Grams)

1-3 yrs

4-6 yrs

7-9yrs

10-12yrs

13-15yrs

16-18yrs

girls

boys

girls

boys

girls

boys

Cereals Millets

30

2

4

6

8

10

11

14

11

15

Pulses

30

1

1

2

2

2

2

2.5

2.5

3

Milk & Milk products

100ml

5

5

5

5

5

5

5

5

5

Roots & Tubers

100

0.5

1

1

1

1

1

1.5

2

2

Green Leafy Vegetables

100

0.5

1

1

1

1

1

1

1

1

Other Vegetables

100

0.5

1

1

2

2

2

2

2

2

Fruits

100

1

1

1

1

1

1

1

1

1

Sugar

5

3

4

4

6

6

5

4

5

6

Oils & Fats

5

5

5

6

7

7

8

9

7

10
Having a balanced diet chart can be very helpful in ensuring your health is managed. However, in case you wish to remain truly protected against any medical situations, you can also look into getting a health insurance plan.
6 Ways to Maintain a Balanced Diet Chart
Here are some useful tips to follow and maintain a balanced diet chart:
Prepare a balanced diet chart
The first step is to make your own balanced diet chart based on your personal preferences but make sure your diet contains a solid mix of all nutrients.
When making your diet plan, make sure to also add some fruits and vegetables that you like to eat so that it becomes easier to follow your diet in the long run.
It is a good idea to stick your diet chart in your kitchen or dining as a constant reminder to maintain your diet journey. If you make a diet plan and then forget about it, it will not give you any health benefits.
When making a new diet plan, you may be tempted to add only healthy foods to your diet. However, if you are used to eating more snacks and packaged food, gradually shift your diet to a healthier one rather than completely replacing all your favourite foods. You can make a balanced diet chart for a week and keep adding healthier foods as you get accustomed.
Use Local Fruits and Vegetables
Every city, town or village has its own local foods that are grown in nearby areas and used by the locals in their diet. Usually, dishes prepared out of local fruits and vegetables are fresh and extremely healthy.
Many people are deficient in micronutrients such as vitamins, potassium, iron, etc. So, when making a balanced diet chart, ensure that you add foods containing all the important micronutrients.
Factors Affecting a Balanced Diet
The following factors impact what a balanced diet will look like for different people.
Growing children also require more essential nutrients like phosphorus and calcium to build strong bones in their formative years. Children also have a higher metabolism and can get away with a higher carbohydrate consumption than adults who require more fats and proteins which can help in feeling full for longer.
An athlete, carpenter, or labourer will do better with a protein and carbohydrate-rich diet than an individual who lives a more sedentary lifestyle.
Since foods release heat in the body, the ratio of macronutrients can determine how hot or cool a body remains. In colder climates, it's recommended to eat more proteins and fats as these are released slower and keep us full for longer. On the other hand, a more balanced diet is recommended for warmer climates.
If one is recovering from an illness, they require more minerals, vitamins, and proteins to reduce the damage resulting from the illness.
Final Thoughts
A balanced diet is a surefire way to secure your long-term health. It can affect everything in your daily functioning, from your vision to your concentration abilities. If you are confused about how to make a chart, you can search the internet for 'balanced diet chart drawings' or 'balance diet diagrams' for inspiration. Ensure you create a daily routine balanced diet chart containing key nutrients like proteins, carbohydrates, and fats, in the right proportions for your body. You can also use our calorie calculator to keep your calories on track. Another way to secure your long-term health is by considering health insurance from Bajaj Markets.