Calories in Dates
Dates are one of the most popular delicacies enjoyed in India with an endless number of varieties available in the market. Though dates are high in sugar content, when eaten in moderation, they can be a good source of essential nutrients. In India, dates are commonly used for making desserts that you just cannot resist! You shall find dates in a fresh smooth form or in a dried form which can be stored for a longer period. The luscious fruit is rich in fibres, antioxidants, minerals, and vitamins. So, here are some nutrition facts regarding the calories in dates.
1 Date Calories

23 Calories

Carbs

6.23 grams (96 percent)

Protein

0.2 grams (3 percent)

Fat

0.03 grams (1 percent)

Minerals

Potassium - 54 mg

Calcium - 3 mg

Iron - 0.08 mg
How Many Calories Do Dates Have?
Dates are fruits grown on date palm trees that provide micronutrients and polyphenols. You can directly eat fresh or dried dates to benefit from the nutrient content of the fruit. But you shall find numerous recipes to add dates into your diet with no trouble! Below are the number of calories in dates based on different servings and portion sizes:
| | |
| --- | --- |
| Portion Size | Calories |
| 1 date calories (1 piece 8 g) | 23 |
| Calories in 2 dates (pitted 14.2 g) | 40 |
| 4 dates calories | 92 |
| Dates calories in 100 g | 277 |
| Calories in one cup of dates (pitted & chopped) | 502 |
| Calories in 1/4 cup of dates (pitted & chopped) | 125 |
| Calories in half cup of dates (pitted & chopped) | 251 |
| Medjool dates calories in 1 piece (pitted) | 66 |
| Deglet Noor 1 date calories (pitted) | 20 |
Calories in Common Food Items With Dates
Most people enjoy eating dried dates or the fresh ones right from the packet. However, if you are in the mood to make something delicious, you can combine dates with various other ingredients. You can find some yummy snack suggestions below. Let's learn the number of calories in a few dates items:
| | |
| --- | --- |
| Type of Servings & Portion Size | Calories |
| 1 dates milkshake calories (354 ml) | 608 |
| Calories in one date & apple milkshake | 87 |
| Calories in one tbsp dates syrup (21 g) | 59 |
| Dates calories in 1 bar piece | 77 |
| Calories in dates & nuts ladoo | 43.6 |
| Calories in dates small cookie (20 g) | 82 |
| Calories in almond stuffed dates | 149 |
| Calories in one cup dates & tamarind chutney (286 g) | 300 |
| Calories in dates halwa | 114 |
Health Benefits of Dates
Just like the endless number of varieties of dates, it also offers several health benefits, which include:
Dates are rich in fibre and have essential minerals such as potassium, magnesium, manganese, iron, copper, etc. The fruit is also a good source of antioxidants and contains vitamin B6.
Due to high fibre content, intake of dates can really promote regular bowel movement and help with stool frequency. The fibre in dates further controls blood sugar and prevents sugar levels from spiking high after eating it.
Dates have antioxidants such as flavonoids, carotenoids and phenolic acid. Such antioxidants are known for reducing inflammation, improving heart health and preventing the development of some chronic ailments.
Studies have been conducted to understand how dates help promote labour in pregnant women. Research has shown that consuming dates in the last weeks of pregnancy assists with cervical dilation and reduces the labour time. Thus, such women do not require induced labour.
May Help With Bone Health
As you already know, dates contain all the essential minerals such as magnesium, calcium, iron, potassium, etc. Studies have revealed that such minerals aid in lowering the risk of bone-related problems.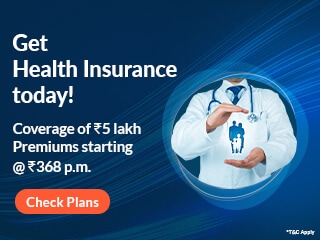 How Many Dates Should You Consume Every Day?
As dates are packed with good nutrients, you can consume 4 to 5 dates per day. If you are trying to lose weight or maintain your current weight, you might want to take the sugar content of dates into account. Overeating such healthy fruits can easily lead to weight gain. So, based on your lifestyle and health goals, you can decide how many dates are suffficient for you!
Wrapping it up!
After learning the benefits of eating dates and various ingredients that you can experiment with, dates will now be a good addition to your diet! The fruit is also a natural sweetener that you can replace with refined sugars that many use for cooking. Instead of munching on candies that satisfy your sweet tooth but have zero nutrients, dates can surely be a good alternative.
Eating healthy and being calorie conscious is essential, and so is a health insurance plan. Be it planned treatments, healthcare emergencies or a safety net against rising medical costs, insurance can easily safeguard you! Head over to Bajaj Markets to find the best health insurance with extensive coverage now! Before that, you can also get the premium quote with our health insurance calculator in a jiffy.