Around  46% of the state's unpaid challans are from Mumbai which amounts to Rs. 280 Crores until last month. Whereas, the state's unpaid penalties add up to a whopping Rs. 602 Crores. With the rise in the number of traffic violations and their unpaid challans in the city, the state authorized the payment of fines via cash in the city of Mumbai. This authorization, however, comes with stipulations such as a cash fine, which is to be handed to an officer and not a constable.
What is an e challan?
E challan is a challan that is computer generated and is put out by the traffic police for all the traffic violations that are taking place in India. Through this procedure, the traffic police intends to keep the general public safe and maintain a system while on the road. This system helps in keeping track of violator's wrongdoings and keeping order.
Latest traffic rule violation penalties in Mumbai
There have been slight updates regarding penalties issued by the Mumbai Traffic Police. These are the latest penalties allotted according to traffic rule violation:
Traffic Violation

Revised Traffic Penalties in Mumbai

Driving with no seatbelt

Rs. 1,000

No driving licence

Rs. 5000

Over speeding

LMV: Rs. 1000 to Rs. 2000

MPV/HPV: Rs. 2000 to Rs. 4000 (and seizure of licence)

Driving while drunk

Rs. 10,000

For repetitive violations: Rs. 15,000

Riding/driving with no insurance

Rs. 2000

For repetitive violations: Rs. 4000

Riding/driving with mobile in hand

Rs. 5000

Racing or speeding

Rs. 5000

For repetitive violations, Rs 10,000

Obstructing while emergency vehicle goes by

Rs. 10,000

Offences that are juvenile

Rs. 25,000, cancelling registration for a year, will be ineligible for DL till 25 years of juvenile's age

Overloading of two-wheelers

Rs. 2000 and disqualification of licence

Driving with no proper registered documents

Rs. 5000

For repetitive violations: Rs. 10,000

Overloading of four-wheelers

Rs. 200/additional passenger

Riding/driving after being disqualified

Rs. 10,000

Driving with no requisite ticket

Rs. 500

Bribe offering

Double the total payable penalty of the roadside violation

Aggregators with no driving license

Rs. 25,000 to Rs. 1,00,000

Honking while in a Silent Zone

Rs. 2000

For repetitive violations: Rs. 4000

Not adhering to the orders of authorities

Rs. 2000

Operation of oversized vehicles

Rs. 5000 to Rs. 10,000

Riding helmetless (both rider and the pillion rider)

Rs. 1000
Traffic violations that attract e challans

There are several traffic violations that can attract e challans. Some of which include:
Over speeding
Driving/riding with no licence
Driving underage
Driving while drunk
Riding with no helmet
Driving/Riding with no insurance
Online payment of e challan in Mumbai
Under the new system of e challan Mumbai, upon encountering a traffic violation the violators are notified through a SMS in their mobile number that is registered. E challan online payment can be made via the following steps:
1. The SMS received by the offender provides with the official website of the e challan payment, i.e., https://mahatrafficechallan.gov.in/payechallan/PaymentService.htm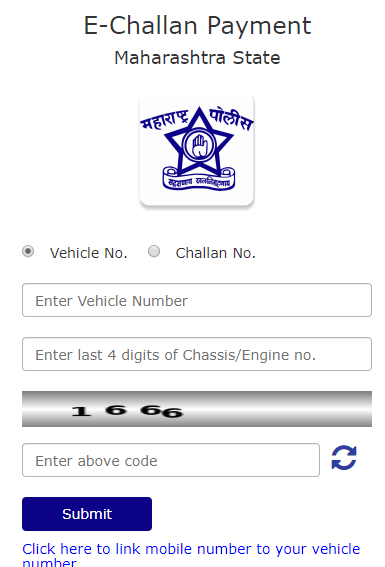 2. After clicking on the portal, there are two ways in which you can log in:
Enter your registered vehicle number and the last four digits of engine number, OR
The SMS will contain the challan number which can be directly entered to log in.
3. After logging in, all the required details regarding the offense and dues will be provided along with various payment options like credit card, net banking, debit card, or popularly available digital wallets.
E challan online payment via Paytm
Install the Paytm app on your device and register using KYC to avail all services.
Click on the main page of the app that has the option of 'More'.
Under the 'City Services', select 'Challan'.
Select your traffic authority.
Enter required details and click on 'Proceed'.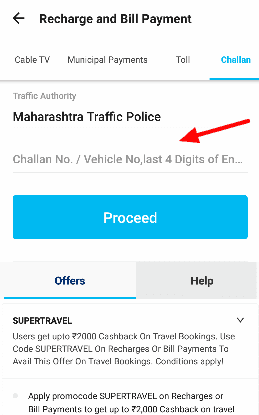 4. Further enter required details to proceed with the payment. You can again select which mode of payment to use to pay your e challan.
Payment of e challan Mumbai via 'Parivahan'
Go to 'Check challan status'.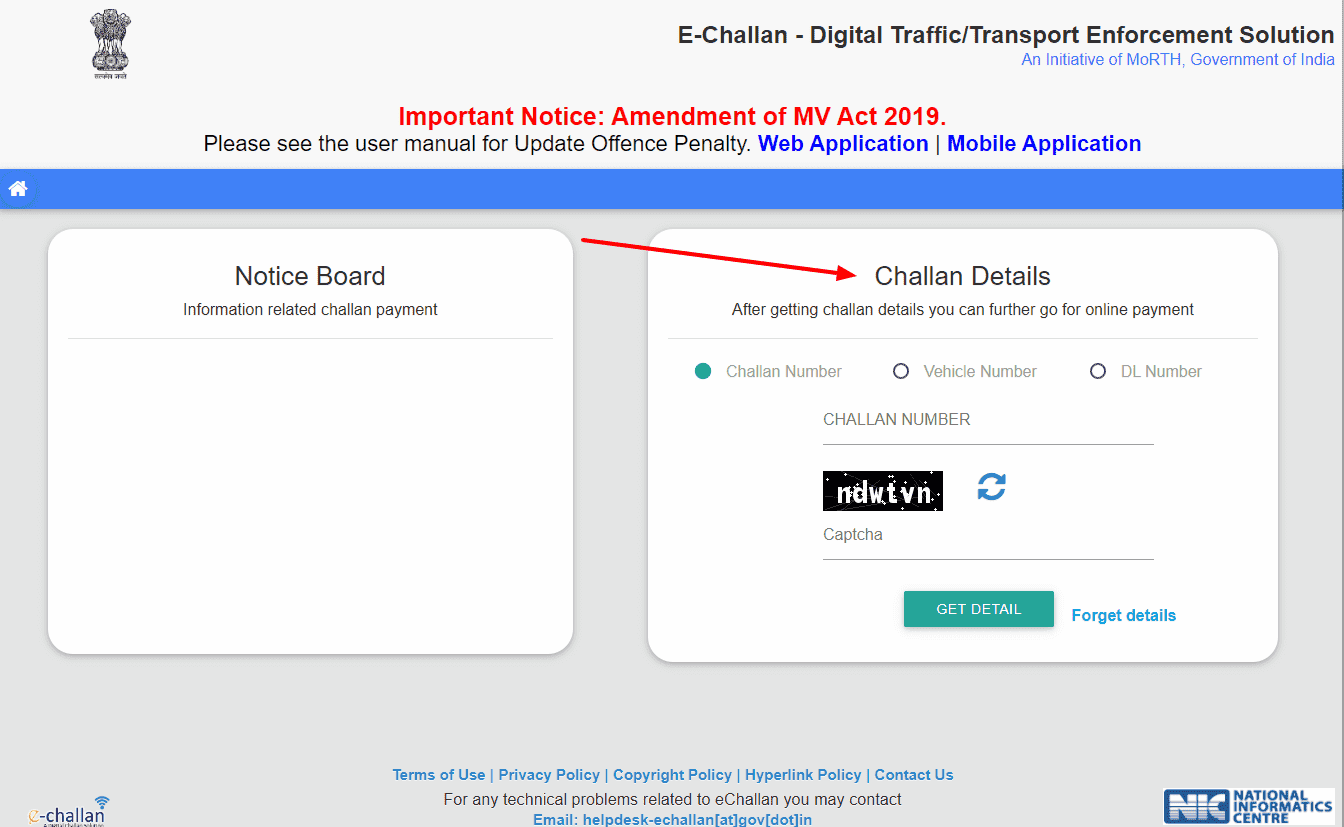 Enter the required details and click on 'Get Details'.
Select the number of unpaid challans you wish to pay.
Select the mode of payment.
You will tentatively receive the confirmation message along with transaction ID.
Checking E challan status online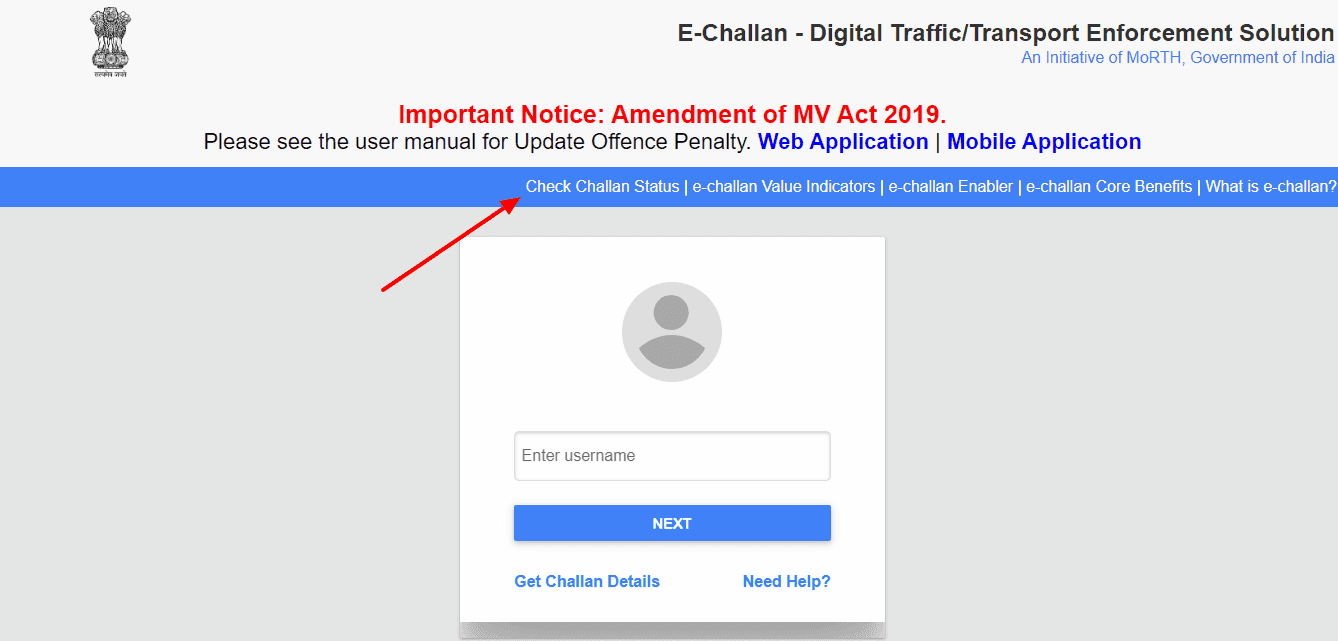 Go to 'Check challan status'.
Enter the required details.
Enter the given Captcha Code. Then select the option 'Get Details'.
You will be shown a new page where all the details regarding your e challan are present.
How to check e challan status and traffic fine via Maha Traffic app?
There is an app specific to the city and the state of Maharashtra called Maha Trafficapp which can be used to check your echallan status and make payments.
1. Install the app on your device.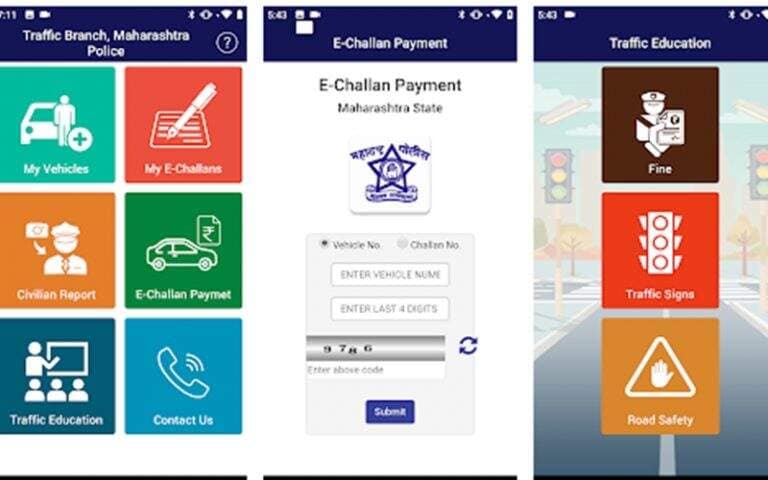 2. Open the app and click on 'My E-Challan'.
3. Enter required details to view your current e-challan status and traffic fines.
Traffic Rules and Regulations to Keep in Mind
Here are some basic traffic regulations that you must keep in mind while driving in Mumbai:
Don't drink and drive.
Keep your vehicle's registration documents, insurance papers, PUC and other documents updated and handy.
Ensure that your vehicle has adequate insurance.
Don't text or take phone calls while driving.
Always follow lane discipline.
Never skip signals.
Always remember to park in designated areas only.
Always wear seatbelts/helmets.
Conclusion
Given how the world has become technologically advanced, it is only right that these means are utilized to make convenient payments from anywhere you live. Similarly, you can now make requisite payments to your Mumbai e challan via various online modes. However, remember to take great precautions while on the road.
It is understandable that certain circumstances are unavoidable. Thus, in order to safeguard you and your vehicle, it is crucial to avail an motor insurance policy. Finserv MARKETS provides extensive motor insurance policies that you can avail. They also include numerous advantages like several add-ons, No Claims Bonus of up to  50%, minimal documentations and much more. The policies available for cars and two-wheelers come with multiple benefits such as 24X7 claim assistance, cashless repairing of your vehicle with the wide range of networks of garages, no-hassle claim settlement and much more.