The ability of an insurance company to effectively settle death claims is an important criterion to keep in mind when buying term insurance or else your family could be devoid of timely financial assistance in the future. If you are clueless about what is claim settlement ratio and how it impacts your term insurance, read on to know more.
What is claim settlement ratio?
The percentage of death claims that are settled by an insurance provider compared to the total number of claims received by it in a financial year is referred to as term insurance claim settlement ratio. Figures on the number of claims settled in a given year might not be accurate in isolation which is why a comparison with the number of claims received is required to arrive at a more accurate ratio.
As a metric term insurance claim settlement ratio, is always measured in percentage. For instance, if a company has a claim settlement ratio of 97%, it means that it has managed to pay 97 out of 100 claims made by policyholders that it received. The remaining 3 percent claims stand rejected or are pending.
There can be various reasons for an insurer to turn down claim requests such as not having made honest disclosures while filling the form for term insurance or hiding or providing wrong information at the time of filing your claim.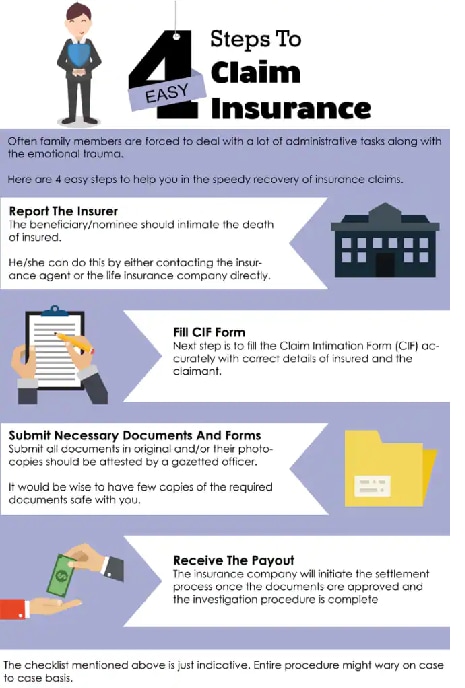 What is meant by a high claim settlement ratio?
Now that you have understood what is claim settlement ratio, the next question in your mind must be about its implication. The higher the claim settlement ratio of a company, the more are your chances of getting financial assistance in the event of an unforeseen circumstance in the future. After all, a denial of funds when your family needs them the most, is not going to be pleasant.
Even more, when you are the only earning member in the family and others are dependent on your income. So choosing a provider with a higher term insurance claim settlement ratio should be a guiding point while making the decision to buy term insurance. It gives you a clear idea about the capacity of an insurance company to effectively settle the claims it receives on a yearly basis.
What are the best claim insurance ratios?
A claim settlement ratio of above 80 is considered to be good. But one above 90% is considered to be an ideal claim settlement ratio; most individuals tend to go in for policies from providers with a 90% or above ratio. A CSR of above 95% is considered excellent.
There is good news for those who already have term insurance, as well the ones looking to buy a new policy. 2018 saw a remarkable improvement in the insurance industry's average claim settlement record. It stood at an all-time high at 94% as compared to 91.60% in 2017 with respect to the number of policies. Nine companies settled a record 97% of death claims ranking the highest on the list.

According to an IRDAI (Insurance Regulatory and Development Authority of India) life insurance companies had, between 2017-2018, settled nearly 8.2 lakh individual policies with total payouts reaching Rs. 14,623 crores. The private life insurance sector saw their claims settlement ratio rise by 1.52% year-on-year to 95.2%.
Things to keep in mind
Focusing singularly on a high claim settlement ratio to zero upon an insurance company, might not be a wise decision. You need to consider other factors such as:
1. Duration of settling claims: Apart from the number of claims settled by a company, also take a look at the time taken by it to do so. This tells about its efficiency in expediting the claims. It also gives you an estimate of how long your dependents will need to wait to get their claim processed.
2. A healthy settlement record: There can be a difference in death claims paid to policyholders with respect to the number of policies and the respective sum assured. This could indicate that while policies with smaller sum assured are settled easily, those with a higher payable amount are subject to scrutiny by the insurer. A healthy settlement record with uniformity in claims is the hallmark of a good insurer.
3. Other parameters: Once you have taken note of the above two factors, you need to consider if the service quality, plan range, cost-effectiveness and other benefits that the company offers are suitable to you or not.
What if you got a term insurance that is cost-effective as compared with its peers and also offers you a good claim settlement in the event of death with a processing time of 30 to 60 days? Term plan available on Finserv MARKETS also comes with premiums that don't burn a hole in your pocket, while assuring you of a high death benefit and a host of riders to choose from for added protection. With Bajaj Allianz Life Smart Protect Goal plan, you can get a sum assured of Rs. 1 crore at affordable premiums. In addition to this, you can avail tax benefits of up to Rs. 1.5 lakhs on the premiums paid for this policy, under Section 80C of the Income Tax Act. The payouts received under this policy are also tax exempt under Section 10(10D), if the premium paid doesn't exceed 10% of the sum assured.
With the term insurance policy on Finserv MARKETS you can be rest assured that right from filing a claim to getting paid their dues, there would be no inconvenience that your family would have to face.
An online application process further makes the purchasing of term insurance a breeze. Minimum documentation is necessary to apply for a term plan on Finserv MARKETS. The online process spells speed, comfort and simplicity!