The Modi-led Government's thumping victory in the recently concluded General Election was made possible by its narrative that assured the rural population a financial turnaround in the backdrop of a grave agrarian crisis. The rising distress in the country's rural areas had become a key political issue in the run-up to the Lok Sabha elections as well as the state elections that preceded it.

India's majority of the population resides in the hinterland and being an agrarian economy, the country's agricultural sector contributes about 17% of India's GDP and employs a whopping 50% of the total workforce.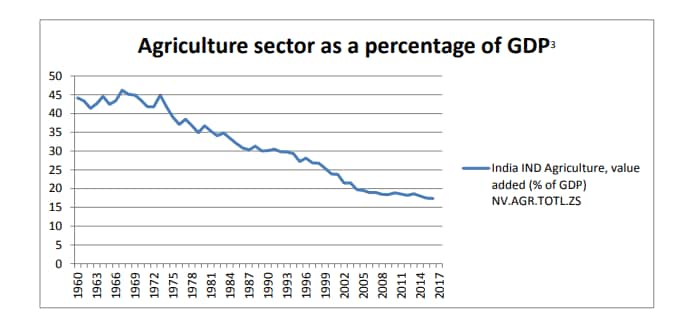 Figure 1 Data: World Bank Image: CPRG India
The rural economy has been caught in a downward slump over the years amid recurring droughts, plummeting farm output, and dwindling demand. All fields of the farm sector including agriculture, forestry, and fisheries grew at a sluggish pace of 2.9%, almost half from the 5% growth recorded the previous year. The average agriculture growth has been reported to be merely 2.7% between 2014 and 2019. Besides these, rural distress has also been aggravated by lower prices for farm produce, job losses, and farmer suicides over crop failures.
In line with the political thrust that enabled a second term for the Government, the Narendra-Modi led NDA Government wisely kept the focus of this year's budget on rural development and employment generation.
A substantial part of Finance Minster Nirmala Sitharaman's maiden budget speech was dedicated to addressing rural distress, keeping 'Gaon, Garib aur Kisan' at the forefront.
In her speech, Sitharaman announced, "We will invest widely in agricultural infrastructure. We will support private entrepreneurships in driving value addition to farmers' produce from the field and for those from allied activities, like bamboo and timber from the hedges and for generating renewable energy."
The Government has promised to deliver 19.5 million houses with toilets, electricity and gas connections by 2021-22.
Against the Budget 2018-19 (revised) estimates of Rs. 86,602 crore for agriculture and allied activities, the new Budget 2019has proposed to invest Rs. 1,51,518 crore in this sector, an increase of 75% in budgetary allocation over the interim budget.
The Finance Minster has also proposed setting up of 10,000 new Farmer Producer Organizations (FPOs) to ensure economies of scale for farmers over the next five years. "The Government will work with State Governments to see that farmers get a fair price through electronic National Agriculture Market (e-NAM) that was launched in 2016," said Sitharaman.
In a bid to give the country's hinterland a facelift, the Government announced that it would invest Rs. 80,250 crore in the third phase of the Pradhan Mantri Gram Sadak Yojna aimed at upgrading rural roads and improving connectivity.
Moreover, under the Pradhan Mantri Awas Yojana, 1.95 crore new houses are to be built in the rural areas to ensure that the Government's target of 'Housing for All by 2022' is achieved well within time.
The Government has announced a new scheme, Pradhan Mantri Matsya Sampada Yojana, which aims to establish a sturdy fisheries management network and encourage agriculture-based traditional industries. The Government has also announced a substantial increase in budgetary allocation to the National Livelihood Mission – Ajeevika. This rural livelihood scheme has received a 56% increase in allocation from Rs. 5,783.50 crore in the revised estimate for 2018-19 to Rs. 9,024 crore in 2019-20. The Budget 2019 also announced an allocation of Rs. 1,40,763.97 crore to the Ministry of Agriculture.
Back in December 2018, the Government approved the Agriculture Export Policy that aims to increase India's agricultural exports to $60 billion by 2022 and $100 billion in the coming years. Under the policy, all restrictions on the export of organic and processed food items will be lifted. These include mandi (wholesale) taxes, minimum export prices, duties, and quota restrictions.
The NDA ASPIRE scheme, aiming to create 100 technology and livelihood incubation centres, is expected to boost the entrepreneurial spirit among the youth and encourage innovative business ideas in the agriculture sector. This, in turn, is likely to positively impact the Indian agricultural industry.
Rural unemployment has always been a major electoral issue in the run-up to the Lok Sabha elections and in Union Budget 2019, the Government has trodden cautiously and tried to address the rural economy's pressing concerns in order to expand its electorate in the forthcoming assembly elections. The impetus provided to rural development in this year's budget is telling of the Government's apprehensions about the worsening agrarian crisis in the aftermath of triple losses in Hindi heartland states of Rajasthan, Madhya Pradesh, and Chhattisgarh. Budget 2019 has announced some crucial initiatives which, when implemented seamlessly on the ground, would go a long way in reducing farmer distress and improving rural infrastructure. Now that the policy blueprints are in place, it remains to be seen how it makes a real difference in alleviating farmer distress and improving the state of the rural economy.
Read more about last 5 Union Budget Highlights at Finserv Markets
Finserv Markets, from the house of Bajaj Finserv, is an exclusive online supermarket for all your personal and financial needs. We understand that every individual is different and thus when you plan to achieve your life goals or shop for the gadget of your dreams, we believe in helping you Make it Happen in a few simple clicks. Simple and fast loan application processes, seamless, hassle-free claim-settlements, no cost EMIs, 4 hours product delivery and numerous other benefits. Loans, Insurance, Investment, and an exclusive EMI store, all under one roof – anytime, anywhere!