The Ministry of Micro, Small, and Medium Enterprises (MSME) has constantly uplifted young Indian companies by creating a digitally empowered community. With the introduction of the MSME Databank web portal, it is now easier to get an online census of MSMEs in India.
What is MSME Databank?
The MSME Databank is a database of all MSME units in India. This includes details on mergers and acquisitions, transfer of technology, import/export of machinery, joint ventures, and more. With this information, the Ministry of MSME will have the census data online. It will also help MSMEs participate in the procurement process under the Public Procurement Policy of the Government of India. The MSME Databank also enables the monitoring of various loan schemes and policies structured specifically for MSMEs so that the government can pass on the benefits directly to small business owners. This process eases the challenges involved in keeping track of the many firms operating in the country.
Features of MSME Databank
Web-based secured online application

Accessible 24x7

Helps the government buy their procurements from MSMEs

Registered MSMEs will be eligible for becoming suppliers to the government

Aadhaar and Udyog Aadhaar-enabled enrolment

Enrolment on self-certification basis

Easy updation by MSME units as and when required

Exclusive access to government departments and PSUs users provided to search MSME units for their procurement needs

Real-time MIS dashboard for monitoring and updation

Mapping of products with HS/NPC codes for easy classification
Who can Apply for MSME Databank?
Small business units

Industry associations such as CII, DICCI

Companies associated with MSME development organisations such as DC MSME, NSIC, KVIC, Coir Board, etc.

Existing and new SC/ST entrepreneurs
MSME Databank Eligibility Criteria
Promoters and entities with valid Aadhaar are eligible

Promoter's Udyog Aadhaar Number for the business and PAN

MSME units that are getting benefits from the government

MSME Development (Furnishing of Information) Rules, 2009, requires all MSME enterprises to provide information relating to their business to the Government of India.
MSME Databank Registration Procedure
To register on the database, one must access the MSME Data bank Portal. Follow the steps and fill the form on the website at www.msmedatabank.in.
Step 1:Fill in details such as the Aadhaar card number, PAN, name of the enterprise, the communication address of the promoter, etc. This can be seen in the following image: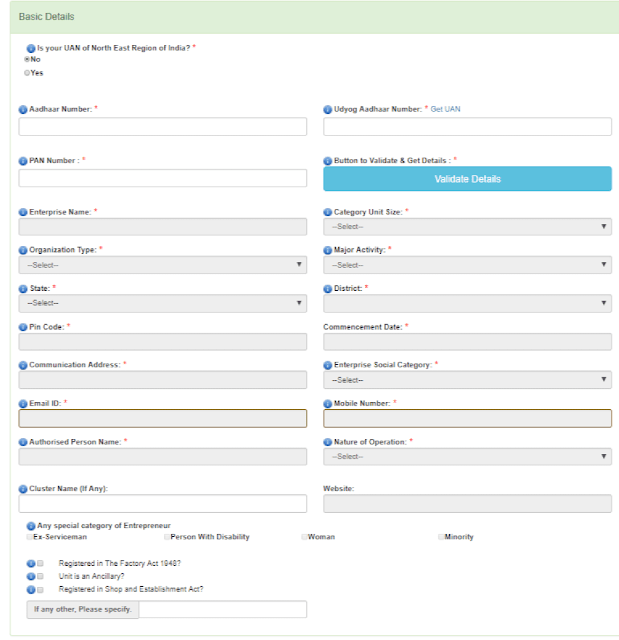 Step 2: Enterprise address, state, a person employed, last year's turnover, and product details must be mentioned.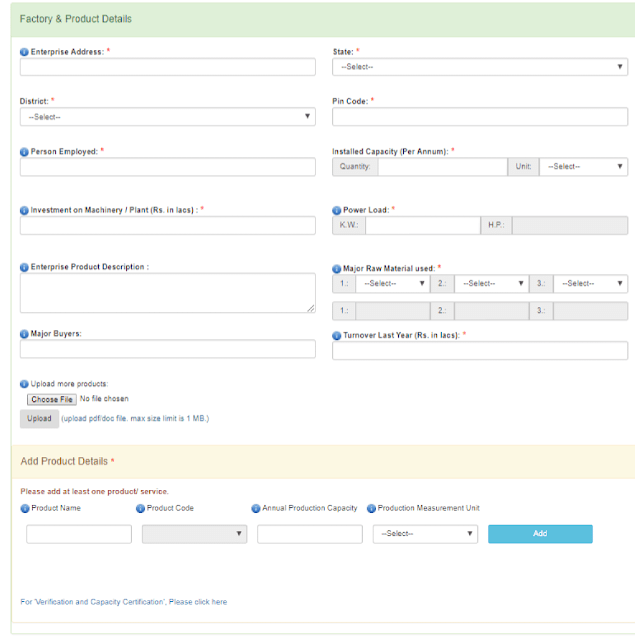 Step 3: Fill in the bank name, account number, IFSC, awards details, etc.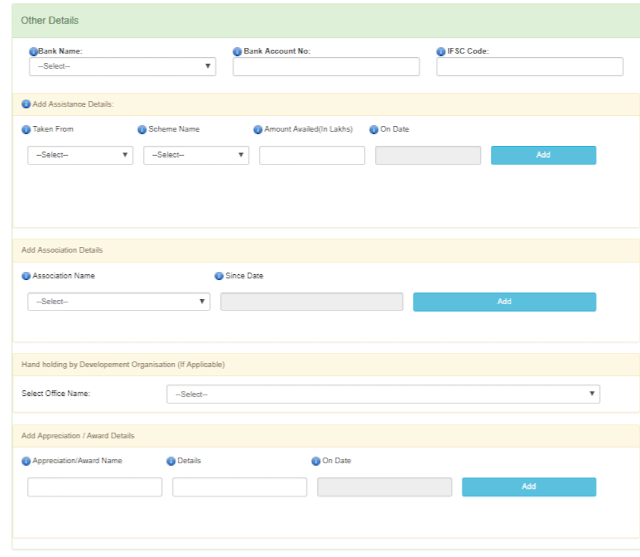 Step 4: In the additional requirements details, you can fill in information like the use of solar energy, joint venture, export, quality certification, etc.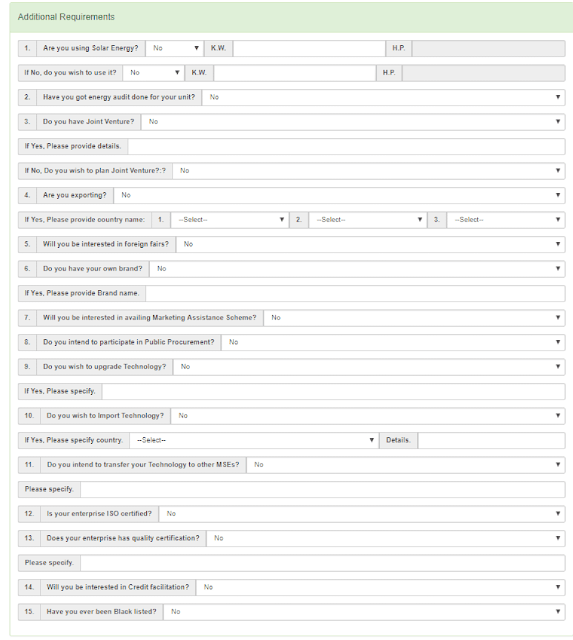 Small business entrepreneurs can easily avail all the government benefits online without visiting any department. The Databank also helps to understand each scheme from getting financial support to marketing and technology assistance. The MSME Data bank is a step towards making MSMEs move towards Digital India.
The MSME Databank is a great opportunity that builds on making India grow on the digital spectrum. Small businesses can conveniently get financial support and technical assistance. Many government loan schemes are specifically designed to assist MSME projects. These schemes charge low interest and are free of collateral stipulations. At Finserv MARKETS, you can easily avail of MSME finance and business loans of up to ₹75 Lakhs to set up or expand your business. If you are an existing customer, you can also avail exclusive pre-approved business loans through the Finserv MARKETS app.