What is MSME Databank?
The MSME Databank will contain a detailed database of all MSME units in India. With this information the Ministry of MSME will have the Census data online. It will also help MSMEs to participate in the procurement process under the Public Procurement Policy of the Government of India. This detailed database will contain all the information and requirements related to Joint Venture, technology transfer, import-export of machinery within the business. The MSME Databank also enables to monitor various loan schemes and policies structured specifically for MSMEs so that the government can pass on the benefits directly to small business owners.
Who can Apply for MSME Databank?
Small Business Units

Industry associations such as CII, DICCI

Organization associated with MSME development organizations such as DC MSME, NSIC, KVIC, Coir Board, etc.

Existing and new SC/ST entrepreneurs
Eligibility Criteria for MSME Databank
Promoters and entities with Aadhaar are eligible

Promoter's Udyog Aadhaar Number for the business and PAN.

MSME Units which are getting benefits from the government

MSME Development (Furnishing of Information) Rules, 2009 requires all MSME enterprises to provide information relating to their business to the government of India.
Features of MSME Databank
Web-based secured online application

Accessible 24/7

Helps the government to buy their procurements from MSMEs

Registered MSMEs will be eligible for becoming suppliers of Government

Aadhaar and Udyog aadhar enabled enrolment

Enrolment on self-certification basis

Easy updation by MSME units as and when required

Exclusive access to government departments and PSUs users provided to search MSME units for their procurement needs.

Real-time MIS Dashboard for monitoring and updation

Mapping of products with HS/NPC codes for easy classification
How to Register on MSME Databank
To register for the databank one has to access the MSME Databank Portal. One has to fill the form as on the website at www.msmedatabank.in.
There is mainly 4 type of details required in the form which is the following:
Basic details

Factory and product details

Other details

Additional requirements
Step1: Fill in the basic details required details such as Aadhaar no, PAN no, Name of enterprise, state, the communication address of promoter etc. this can be seen in the following image: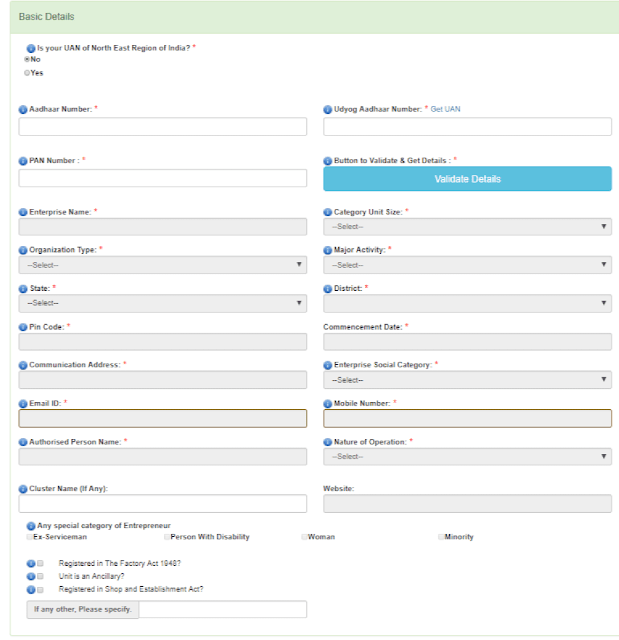 Step 2: Here details like enterprise address, state, a person employed, last year's turnover and product details etc. needs to be mentioned.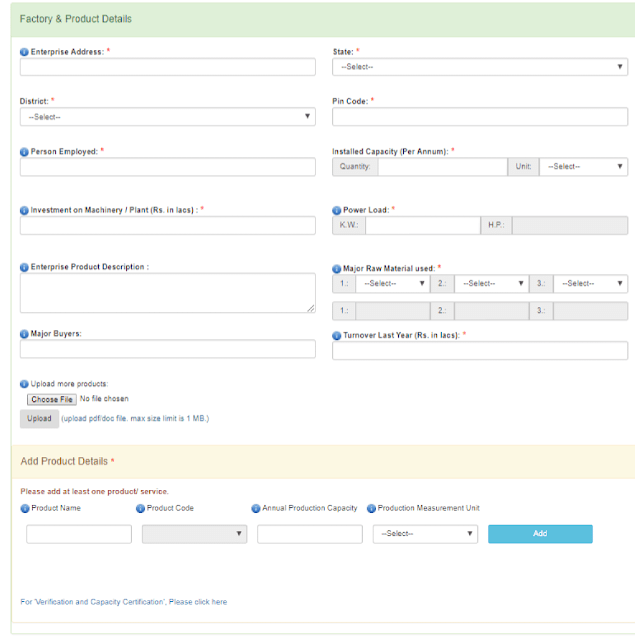 Step 3: In the Other details section, fill in the bank name, Account Number, IFSC Code, awards details etc.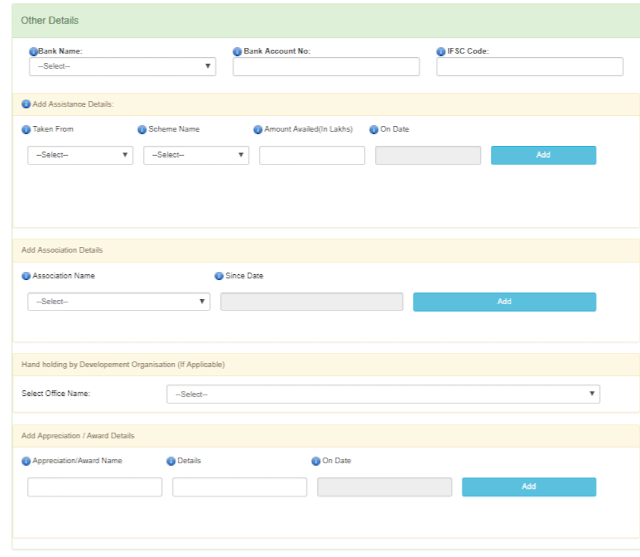 Step 4: In the Additional Requirements details, you can fill in information like the use of solar energy, Joint Venture, Export, quality certification etc.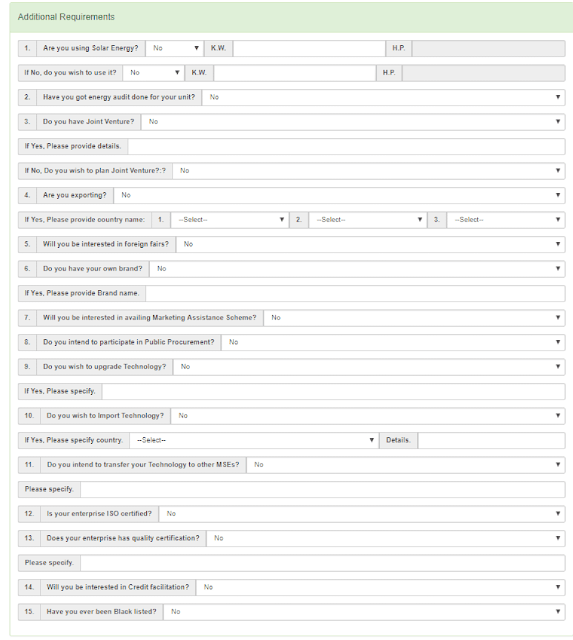 Small business entrepreneurs can easily avail all the government benefits online without visiting any department. The Databank also helps to understand each scheme from getting financial support to marketing and technology assistance. The MSME databank is a step towards making MSMEs move towards Digital India.
MSME Loan Scheme 2020
MSME loans are offered by the government with the help of various schemes such as Mudra Loan, CGTMSE, PMEGP, etc. The objective of these schemes are to ensure that the new and existing entrepreneurs in the country get the necessary financial support and funding for their businesses. The government recently introduced relief packages to support stressed MSMEs cope up with the pandemic situation. This includes payment of statutory dues, salary/wages/electricity bills/rent etc. The "Atma Nirbhar Bharat Abhiyan" focuses on land, labour, liquidity and law. The economic package was introduced to help the stressed MSMEs, sustain the disruptions caused by the Pandemic lockdown. The scheme offers:
Collateral-free loan package of about Rs. 6 lakh crore


Providing Rs. 3 lakh crore for MSMEs


Rs. 30,000 crore lifeline to non-bank and housing finance companies (NBFCs).
There are many government loan schemes, that are specifically designed to assist MSME projects, which are low on interest and totally free of collateral security stipulations. At Finserv MARKETS, you can easily avail MSME finance and business loans to set-up or expand your business. Offering low-interest rates with a host of other benefits of MSME loan like a line of credit facility. You can get an MSME loan up to INR 30 Lakhs without any collateral required.
With the Finserv MARKETS App, get pre-approved offers for an instant loan with ease. The app also lets you check your CIBIL score for free and also obtain a Financial Health Check Report (FHCR). If you are an existing customer at Finserv MARKETS, you can also avail of exclusive pre-approved Business Loans through Finserv MARKETS app. With an MSME loan, you get access to a unique Flexi loan facility and loan approval in just 24 hours.