Unit Linked Insurance Plans merge the protective cover of an insurance plan with the wealth-appreciation possibilities of investments.
A portion of your regular premium is reserved for funding your insurance policy, while the rest of your premium is dedicated to various investment instruments. The policy-holder can choose between high-risk, low-risk or medium risk instruments. Policyholders can choose between investments in equity, debt or a combination of both. According to changing financial goals, policyholders can also switch funds between various instruments.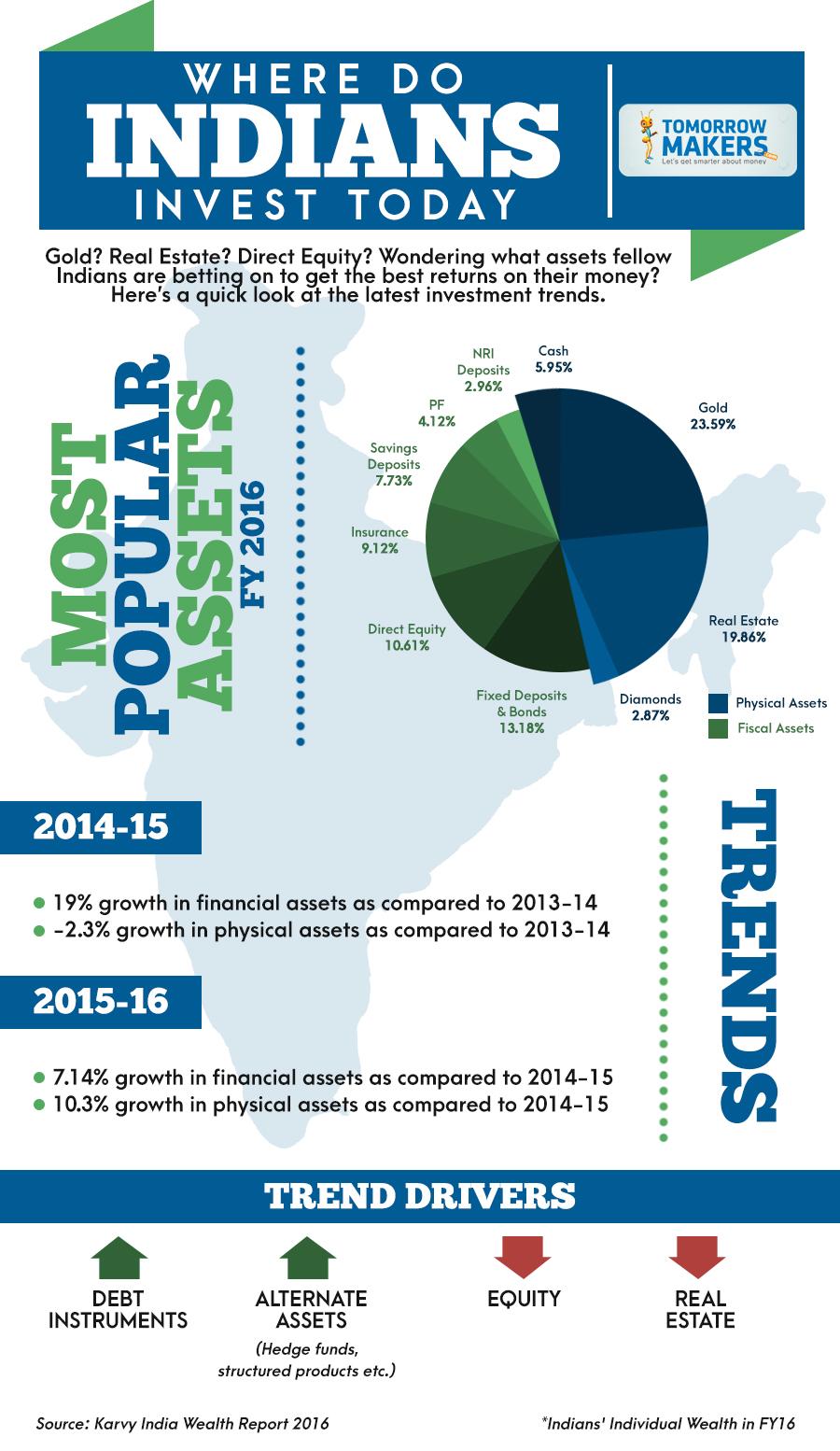 Source: Karvy India Wealth Report
This infographic shows that structured financial products like ULIPs have been on the rise in India.
ULIPs also enable you to grow your wealth at an attractive rate - and the returns on the investments from ULIP instruments are exempt from taxes. While market instruments like mutual funds have become a popular investment tool in the last few years, the capital accrued through a mutual funds scheme, however, is subject to Long Term Gains Tax (LTCG). ULIPs, on the other hand, are exempt from LTCG, which gives them a significant edge over such financial instruments.
Bajaj Allianz ULIP plans, available on Finserv MARKETS, also come with significant tax benefits. The regular premiums paid to fund ULIPs, the partial withdrawals that may be collected at regular intervals, and the fund received at the maturity of the plan are all tax-exempt. These triple tax exemptions classify ULIP plans as EEE(exempt exempt exempt).
Below are the three ways in which a Bajaj Allianz ULIP plan, available on Finserv MARKETS, can help you save on taxes.
ULIP Premiums tax deductions: The premiums paid towards funding a ULIP plan are tax-deductible up to 1.5 lacs under Section 80C of the Income Tax Act. That is, the cumulative premiums paid for ULIP plans can be deducted from your annual income to arrive at a lower taxable income figure. This will reduce your tax burden, and may help you transition to a lower tax slab all-together.

ULIP partial withdrawals: The feature of partial withdrawals in ULIPs further empowers policyholders to deal with emergencies of all kinds and be able to afford a necessary house renovation or an exotic family vacation. ULIPs have a lock-in period of 5 years after which the policy-holder can withdraw sums of money according to his/her needs or goals. The partial funds withdrawn from a ULIP corpus are completely tax-free. This frees up the policyholder to attend to his/her necessities and even indulge a little - al without adding to their tax burden.

ULIP Maturity Fund: Under Section 10(10D) of the Income-tax Act, the corpus collected over the lifespan of a ULIP plan is exempt from taxes. The amount collected by the policyholder upon the maturity of a fund comes with no tax liabilities. Thus the enviable ULIP returns from your long and intelligent investment plans are not eroded through further taxation.
In this manner, ULIPs can provide you with the best of both worlds, high returns and umpteen tax benefits.
Let's look at three Bajaj Allianz ULIPs available on Finserv MARKETS that can help you achieve specific goals while growing your long-term wealth.
Bajaj Allianz Child Plan: This plan safeguards your child's education from future inflationary shocks, increasing tuition fees, or unfortunate incidents. Moreover, under Section 80C, 80CCC and 80CCD of the Income Tax Act, Bajaj Allianz ULIP Child Plans, help you enjoy ULIP tax benefits thrice over.

Bajaj Allianz Long Life Goal ULIP: A hike in the number of nuclear families, an increase in life expectancy and insufficient savings have contributed to the urgent need for retirement plans. This retirement plan ensures your independence even in your retirement. With the power of compounding, you can accumulate a significant corpus of savings to last you a lifetime.
Bajaj Allianz Investment Plans: These plans are geared for maximum returns on investments for policy-holders. You can invest in the top-rated funds and benefit from returns as high as 25% over a 5-year investment period.
ULIPs can be used to achieve a range of goals - both short-term and long-term - at affordable premiums. ULIPs also allow you to reap the rewards of intelligent financial planning without worrying about the tax liabilities on your gains.
Finserv MARKETS, a subsidiary of Bajaj Finserv, is a one-stop digital marketplace that has been created for consumers on the go. It offers 500+ financial and lifestyle products, all at one place. At Finserv MARKETS, we understand that every individual is different. And that's why we have invested in creating a proposition – Offers You Value. A value proposition that ensures you get offers which are tailor made for you. We also offer an amazing product range and unique set of online offers across Loans, Insurance, Investment, Payments and an exclusive EMI store. Be it in helping you achieve your financial life goals or offering you the latest gadgets, we strive to offer what you are looking for. From simple and fast loan application processes to seamless and hassle-free claim-settlements, from no cost EMIs to 4 hours product delivery, we work towards fulfilling all your personal and financial needs. What's more! Now enjoy the same benefits in just one click with our Finserv MARKETS App.