Canara FASTag
FASTag is a payment card/tag issued by banks and institutions like Canara Bank that have joined hands with the National Electronic Toll Collection (NETC) Program used for digitalised toll tax payments. You can apply for the FASTag either online on the bank's official website or in person at a branch. Let us learn about Canara Bank FASTag, how to obtain FASTag for your vehicle, the recharge process and more.
How to Buy FASTag?
The process of buying Canara Bank FASTag and other such FASTag cards has become simpler with time.
Online Process
Follow these steps to get your Canara FASTag
Visit Canara Bank website's https://canarabank.com/

You can find the 'Online Services' menu on the page.This will take you to the Canara Bank FASTag Account Login page

Choose 'Apply for FASTag' from the list

As the Canara FASTag portal opens, enter the required details and click on 'Proceed'

On the application that opens, fill in the required details

Kindly upload the required documents and submit the application

Upon successful verification, the card will be sent to your registered address
Offline Process
If you are more comfortable with the offline process, then please follow these steps:
Visit any branch of Canara Bank, or the official POS Setup that you might find at toll plazas. You can also use the Canara Branch locator to find your closest branch.

Please carry the originals and copies of the required KYC Documents. The originals are required just for verification.

Complete the application and submit copies of your Driver's Licence, the vehicle's RC and the other documents.

The bank will review the application and reach out to you.
Read More: FASTag Registration
Canara FASTag Fees and Charges
There are different charges and fees involved with your Canara Bank FASTag account. This might slightly differ from provider to provider. Know that you need to keep track of your Canara FASTag charges as otherwise, you might end up paying penalties.
| | | | |
| --- | --- | --- | --- |
| Vehicle Class | Description | Tag Deposit (Rs.) | Threshold Amount (Rs.) |
| 4 | Car/Jeep/Van | 200.00 | 200.00 |
| 5 | Light Commercial vehicle 2-axle | 300.00 | 140.00 |
| 7 | Bus 2-axle | 400.00 | 300.00 |
| 8 | Bus 3-axle | 400.00 | 300.00 |
| 9 | Mini-Bus | 400.00 | 300.00 |
| 10 | Truck 2 – axle | 400.00 | 300.00 |
| 11 | Truck 3 – axle | 500.00 | 300.00 |
| 12 | Truck 4 – axle | 500.00 | 300.00 |
| 13 | Truck 5 – axle | 500.00 | 300.00 |
| 14 | Truck 6 – axle | 500.00 | 300.00 |
| 15 | Truck Multi axle ( 7 and above) | 500.00 | 300.00 |
| 16 | Earth Moving Machinery Vehicles | 500.00 | 300.00 |
| 17 | Heavy Construction machinery | 500.00 | 300.00 |
| 20 | Tata Ace and Similar mini Light Commercial Vehicle | 200.00 | 100.00 |
Documents Required for Canara FASTag
Limited KYC FASTag account holder and Full KYC FASTag account holder are two kinds of customer categories. The documentation required depends on the category you choose. Limited account holders only need minimum KYC Documentation, but they can hold only Rs 10,000 in their account. The documents generally needed for Canara Bank FASTag are,
KYC Documentation as per the issuer bank policy

Registration Certificate of the vehicle

Driver's Licence of the customer

Passport size photos of the customer
Read More : How Does FASTag Work?
How to Recharge Canara FASTag through Bajaj MARKETS
You can now do Canara Bank FASTag recharge online easily through the Bajaj MARKETS mobile app. Bajaj MARKETS has built a separate section to make the process of recharging FASTag as simple as recharging your phone.
Open the Bajaj MARKETS App
Then open the Bill Payment Section from the menu listed
From the features listed select FASTag Services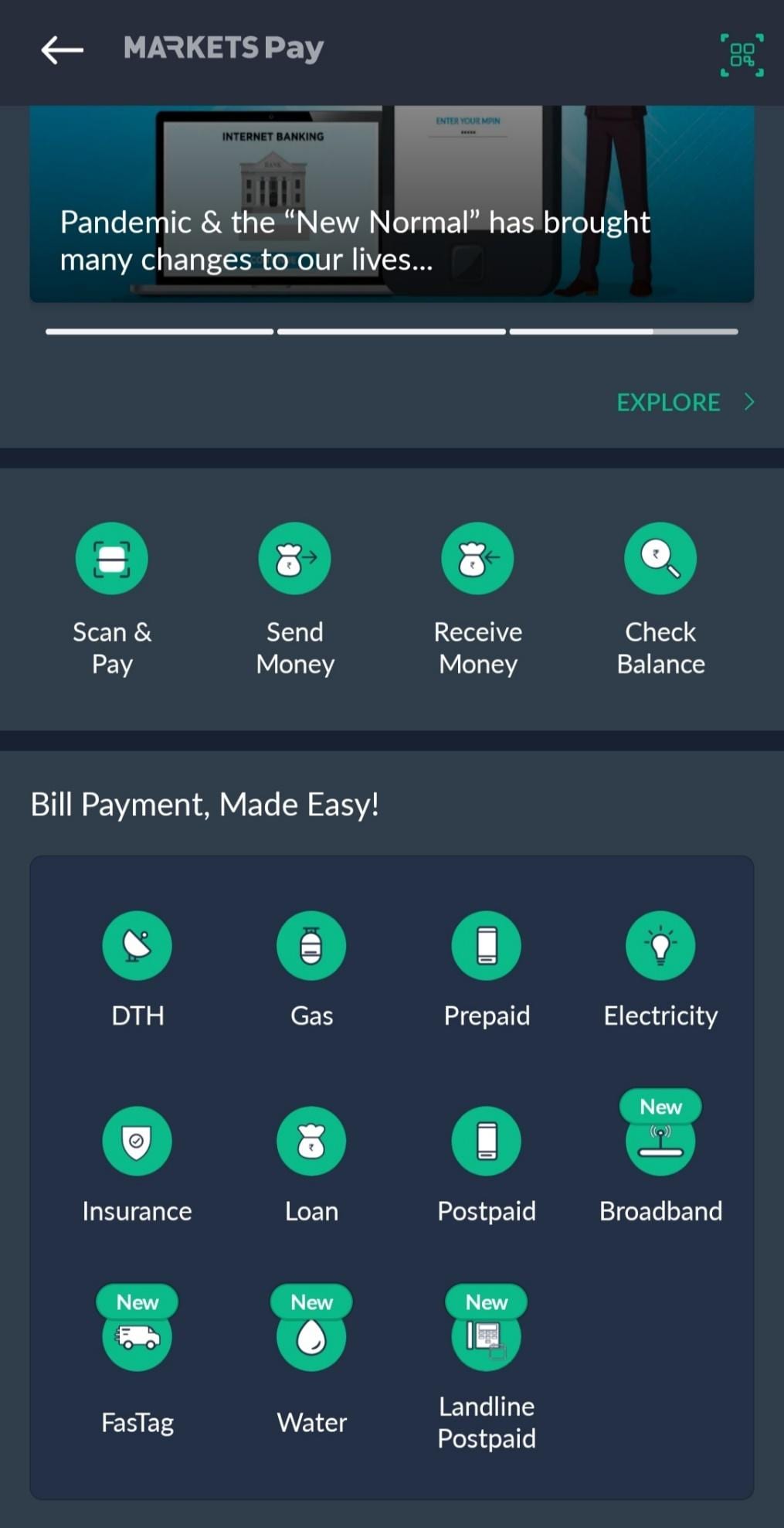 Choose your service provider from the list of partner banks.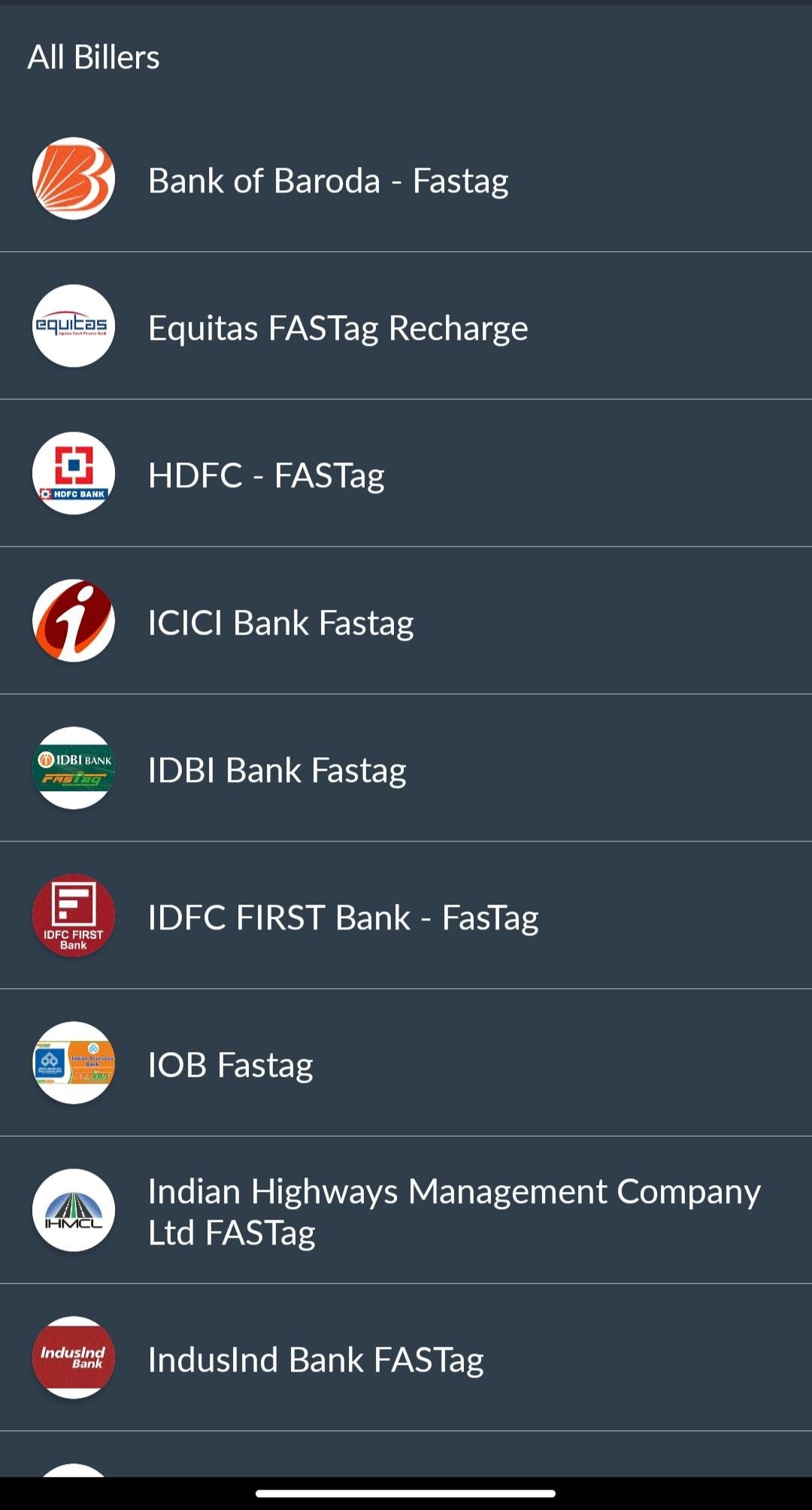 In the next screen, enter your Vehicle's number in the text box. The format for entering the vehicle number resembles this- KL02BC5678. You can also look at a sample bill using the 'View Sample Bill' option.
Check your vehicle number once and click 'View Bill'.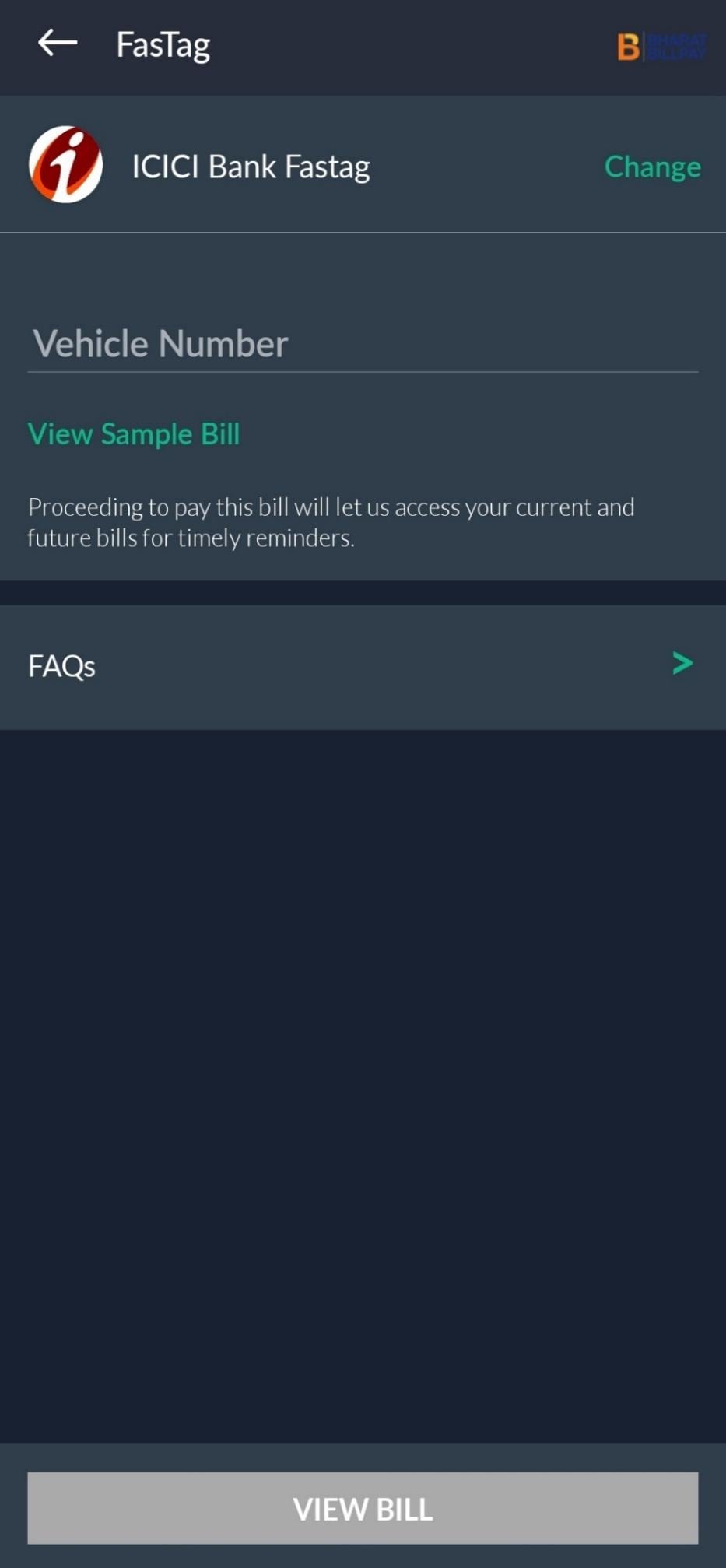 Type in the Amount.
You might have added your UPI ID to the app before. This UPI ID would be visible on the list here. If not, you can add it and make payments through it.
Click 'Pay'. Type the correct UPI PIN. Upon verification, the account will be recharged. Enter the UPI PIN of the selected account correctly.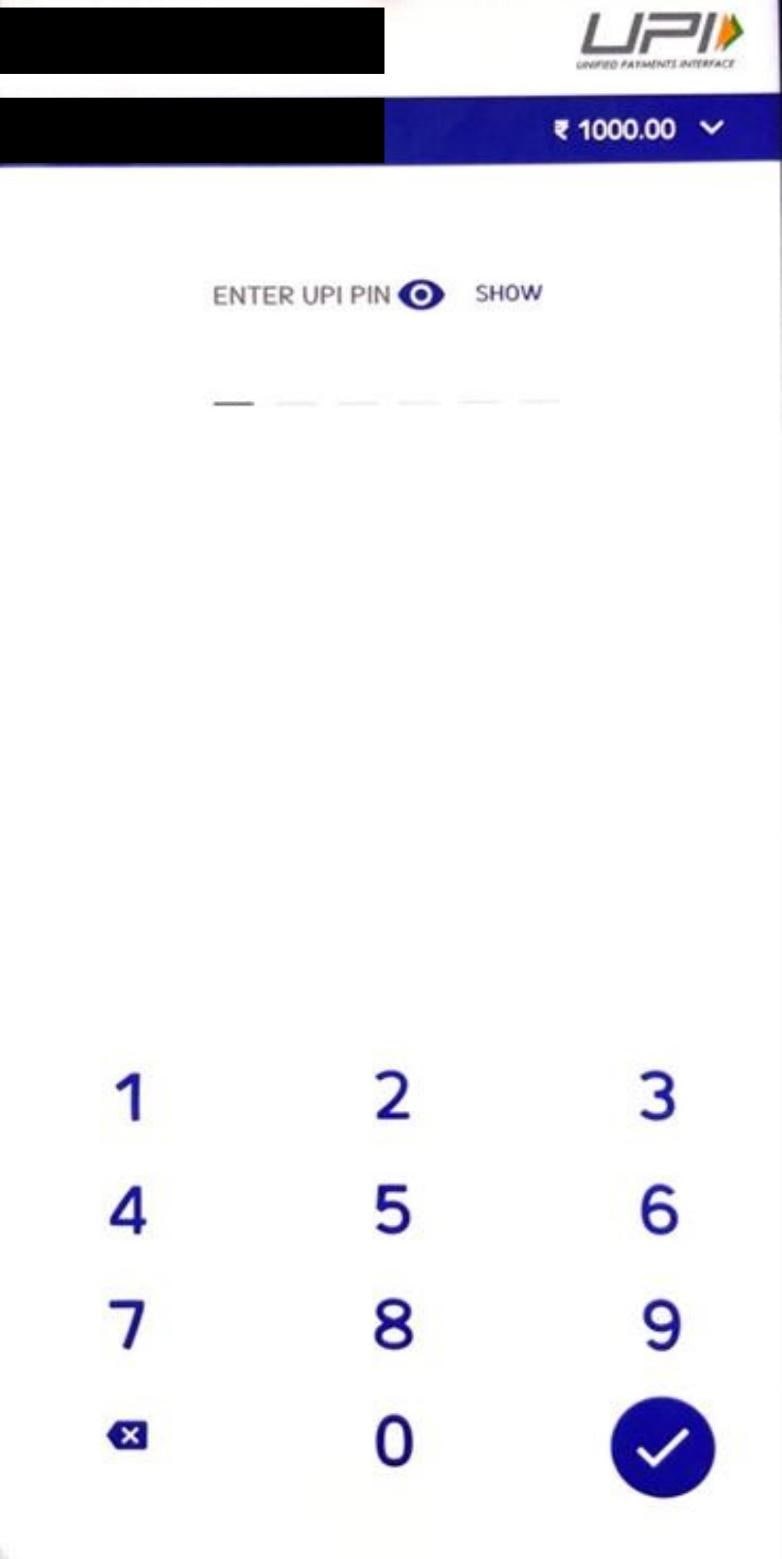 Once the process is completed, the transaction status with details will be sent.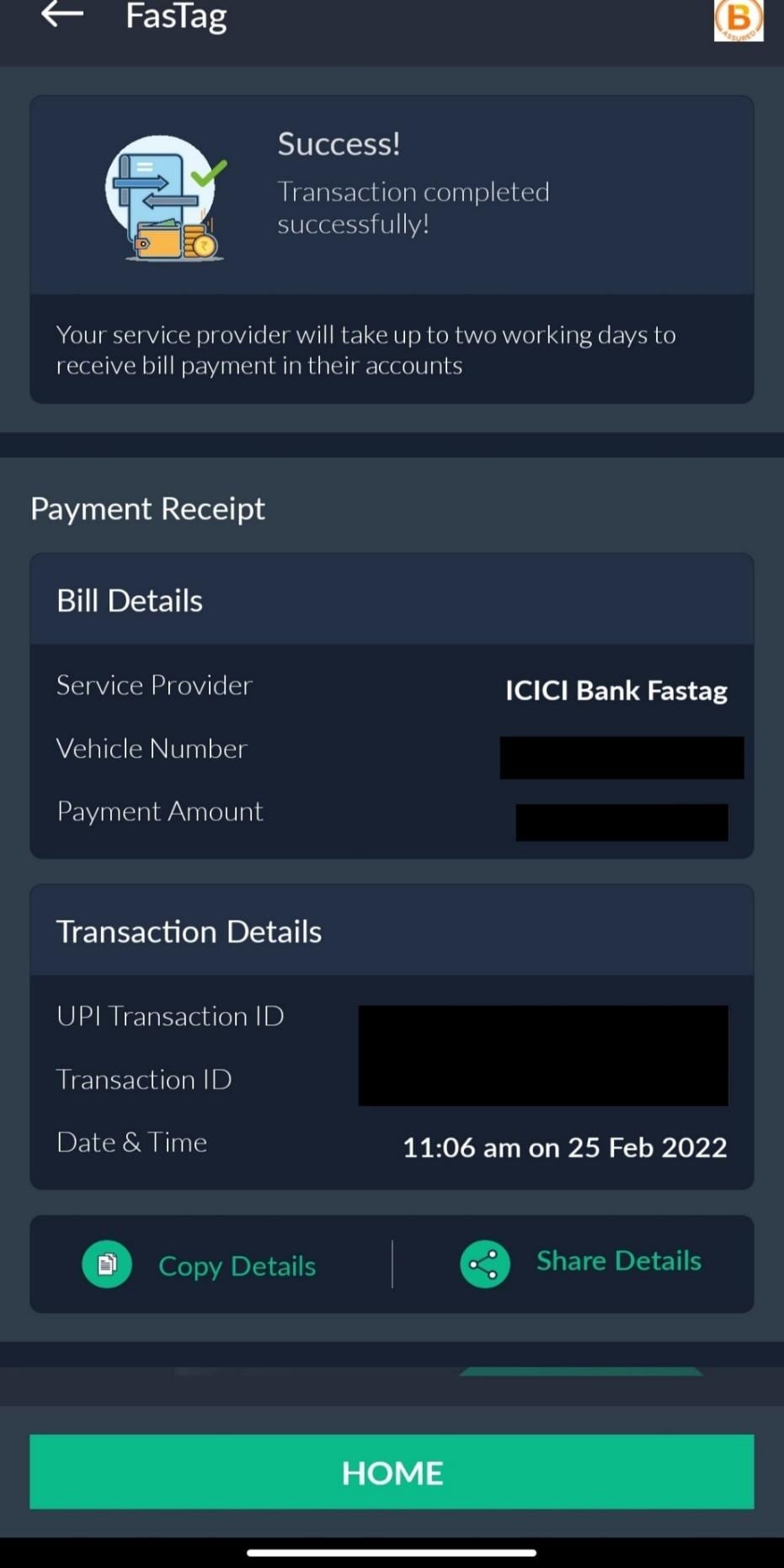 Scan the QR code to recharge your FASTag through Bajaj MARKETS app..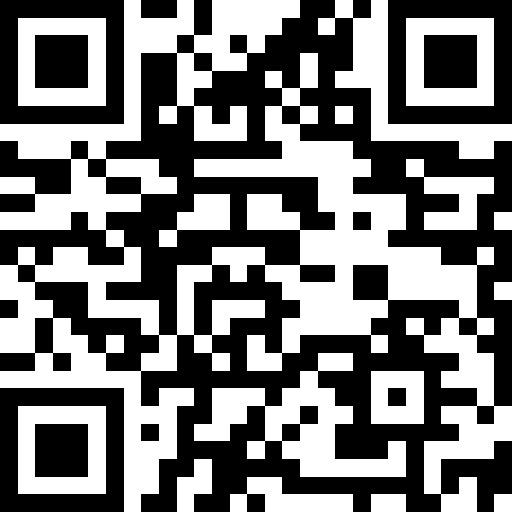 How to Check Canara FASTag Balance?
To prepare ahead of time, it is always good to check your Canara Bank FASTag balance to recharge it on time. Don't wait till the last moment to recharge.
Canara Bank FASTag:
Visit the Canara Bank FASTag Login page from its website.

Log in to your account with the credentials.

The account balance will be shown on your profile.
MYFASTag app:
MYFASTag app can be downloaded from the Google Play Store (Android), or the App Store in case you are an Apple user.

Open the app, enter your credentials and log in to your account.

You'll find the balance, transaction details and other information there.
SMS
As and when you recharge, or you pay at toll plazas, you will be receiving SMS about the wallet balance. This can also help you keep track of your balance. This might be hard if you usually receive more SMS.
Canara Bank FASTag Customer Care
In a situation when you are in a toll plaza, and the FASTag is not working, or for any recharge or wallet related issues, you can reach out to Canara FASTag customer care number 1800 103 3568. The Customer Care executive will guide you on the next steps and also register your complaint. You can also contact the team for issues with your Canara Bank FASTag Online Recharge.
Conclusion
If you already have a Canara Bank account and you are planning on getting a Canara Bank FASTag online, the process just requires you to add specific details of the account. Penalties might add up if you don't maintain your FASTag account. Moreover, FASTag makes your journey on the highways less complicated.