IndusInd FASTag
The FASTag is a new innovation introduced as part of the National Electric Toll Collection (NETC) programme in India. The purpose of the FASTag is to make toll plaza collection faster and easier all over the country. It is a passive and reloadable tag that relies on RFID technology and can be attached to the windscreen of your vehicle. As soon as you pass through the toll plaza, the FASTag will be scanned and the toll fee will be deducted automatically from your linked banked account. If you have an IndusInd FASTag on your vehicle, you no longer have to worry about getting stuck in endless traffic jams. Here is all you need to know about how the IndusInd FASTag works, how to apply for it and how to run an IndusInd bank FASTag balance check.
How to Buy FASTag?
A multi-utility tool for instant payments, the FASTag is linked directly to your bank account. If you are an IndusInd Bank customer, here are two ways you can apply for the IndusInd FASTag.
Steps to Apply for FASTag Through IndusInd Bank Online
1. Visit the official IndusInd bank website: www.IndusIndbank.in.
2. Select the FASTag option under the "Explore Products" category.
3. Click on "Get a Free FASTag Now" from the menu.
4. Enter your personal details and vehicle information in the form.
5. Complete the payment process.
6. Your FASTag will be delivered to your address.
Steps to Apply for FASTag from IndusInd Bank via POS or Offline
If online procedures seem more complicated, you can also get your FASTag in person and get your queries clarified directly with the bank or toll plaza. You can obtain your FASTag at your nearest IndusInd Bank branch or buy it at a toll booth. You will require copies of KYC documents and your vehicle's registration certificate.
Local IndusInd Bank Branch:
Visit the nearest BoM branch, and carry the required documents as mentioned for the online procedure. Also, bring the vehicle that you want the FASTag for.
You can buy FASTags at toll plazas operated by the NETC, which have the POC counter. You will have to bring your vehicle with you as well.
Read More: FASTag Registration
IndusInd FASTag Fees and Charges
When you get your IndusInd FASTag, you will be required to make a one-time payment of Rs.200 as a security deposit. For IndusInd bank, FASTag recharges you may be charged a nominal fee and for re-issuance, you will be charged Rs.100 per IndusInd FASTag. Here are certain associated charges you should be aware of:
| | | |
| --- | --- | --- |
| Vehicle Class | Vehicle Class Description | Threshold Amount |
| 4 | Mini Bus or similar vehicles | 160 |
| 4 | Jeep or car or Van | 160 |
| 5 | Bus three-axle | 250 |
| 6 | Light commercial vehicle two-axle | 500 |
| 6 | Bus two-axle | 500 |
| 7 | Truck three-axle | 350 |
| 7 | Tractor | 350 |
| 12 | Truck two-axle | 550 |
| 12 | Truck five-axle | 550 |
| 12 | Truck four-axle | 550 |
| 12 | Truck seven-axle and above | 550 |
| 15 | Truck six-axle | 650 |
| 16 | Heavy Construction Machine | 550 |
Documents Required for IndusInd FASTags
Here are the documents you need to present to get an IndusInd FASTag:
Vehicle Registration certificate

KYC documents (originals)

PAN card

Valid Driver's licence

IndusInd Bank application form FASTag
Read More : How Does FASTag Work?
How to Recharge IndusInd FASTag through Bajaj MARKETS List down the steps
The Bajaj MARKETS mobile app has made recharging your IndusInd FASTag very convenient. All you have to do is follow these simple steps:
Download the Bajaj MARKETS mobile app, or open it if you already have it installed.

Go to the Bill Payment section and click on "FASTag services".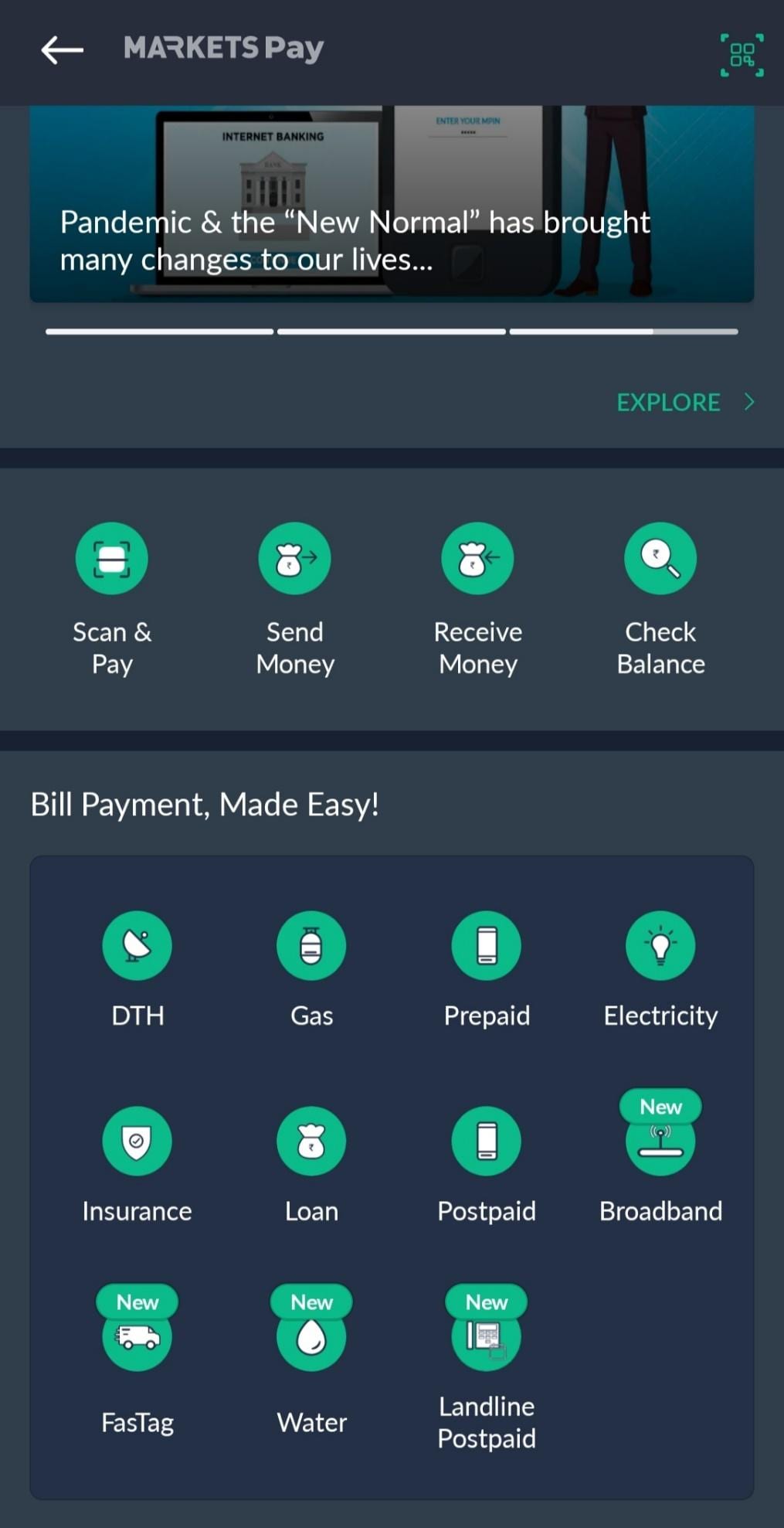 3. In the displayed list, find and select your service provider.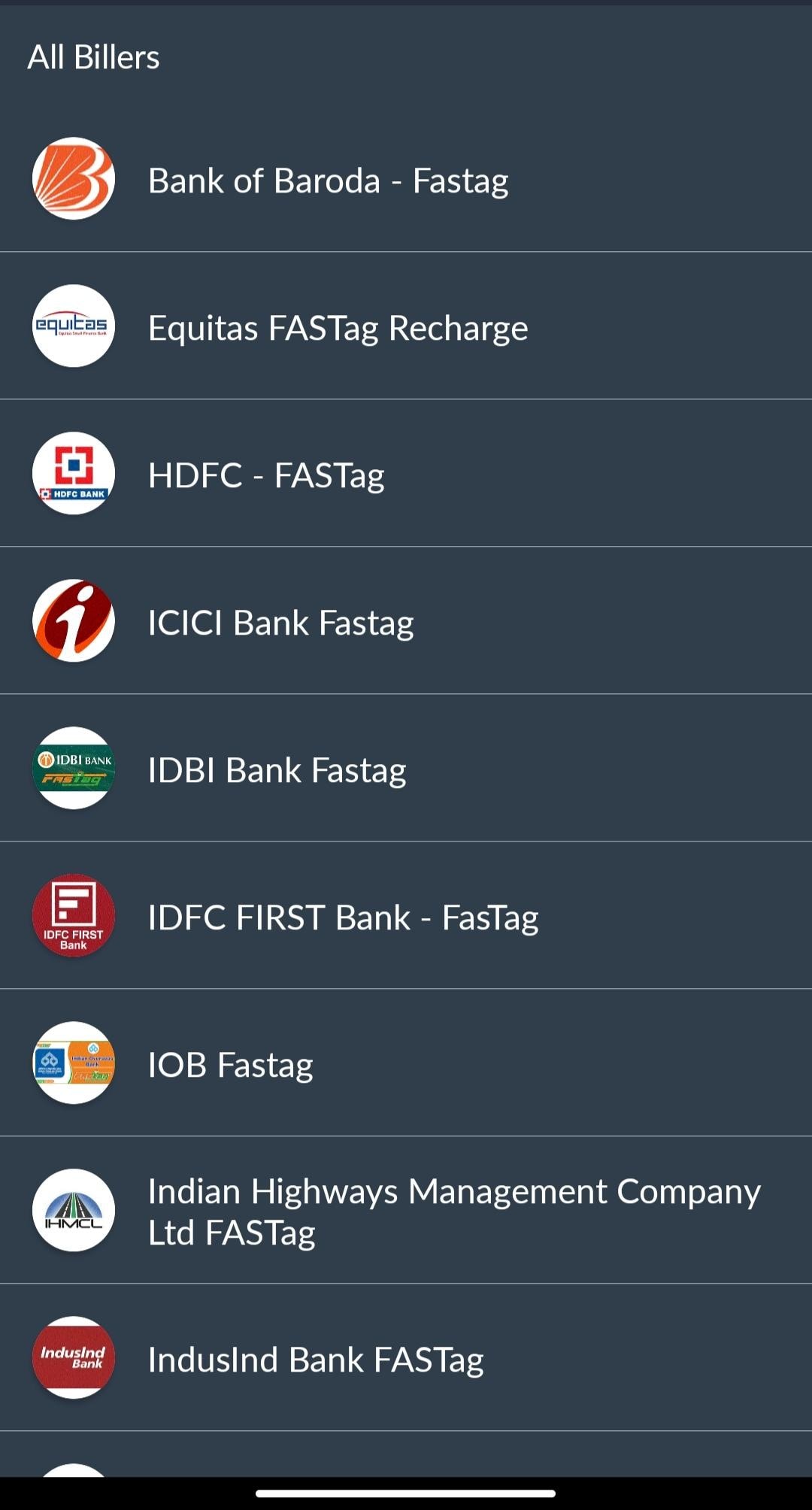 4. Provide your vehicle number; you can refer to the Sample Bill for help.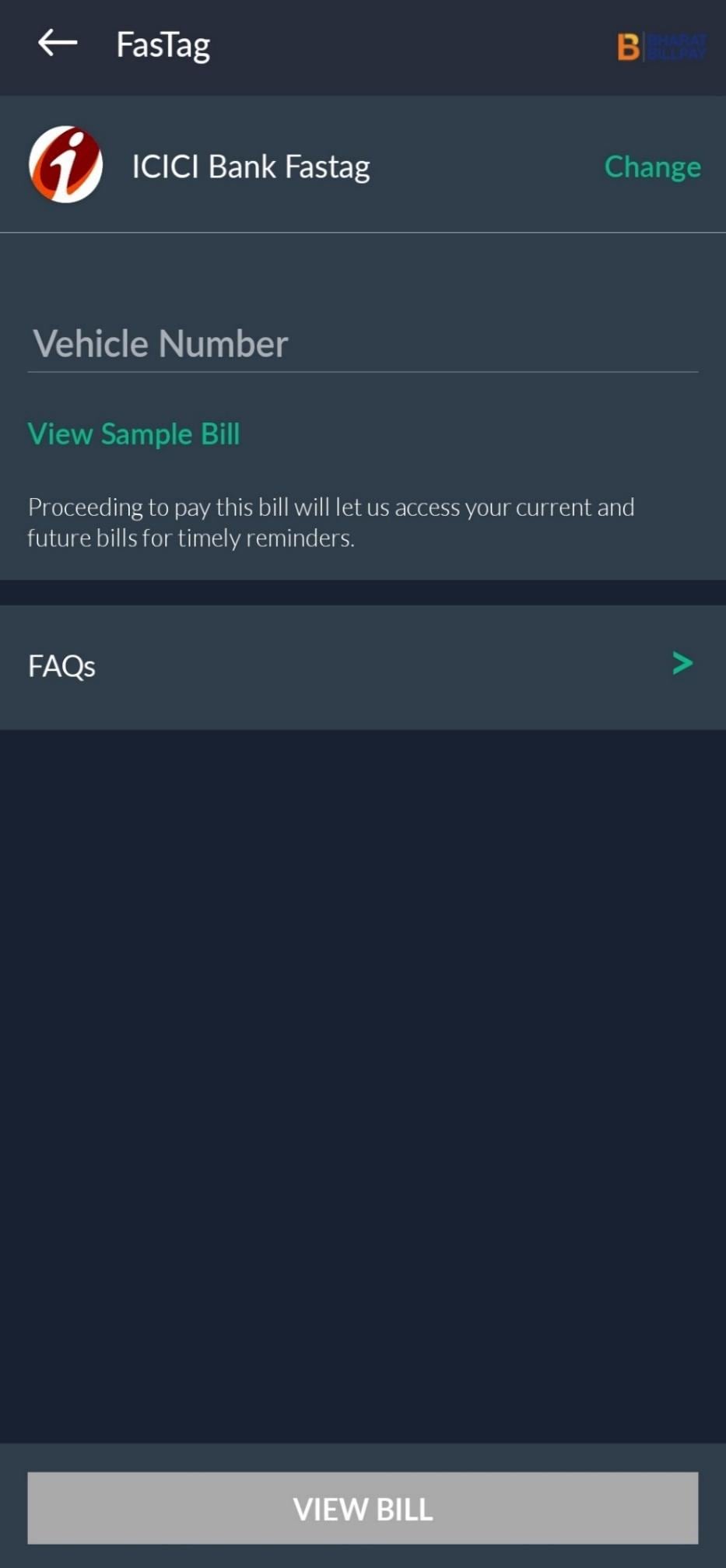 5. Click on View Bill and proceed to pay the billing amount.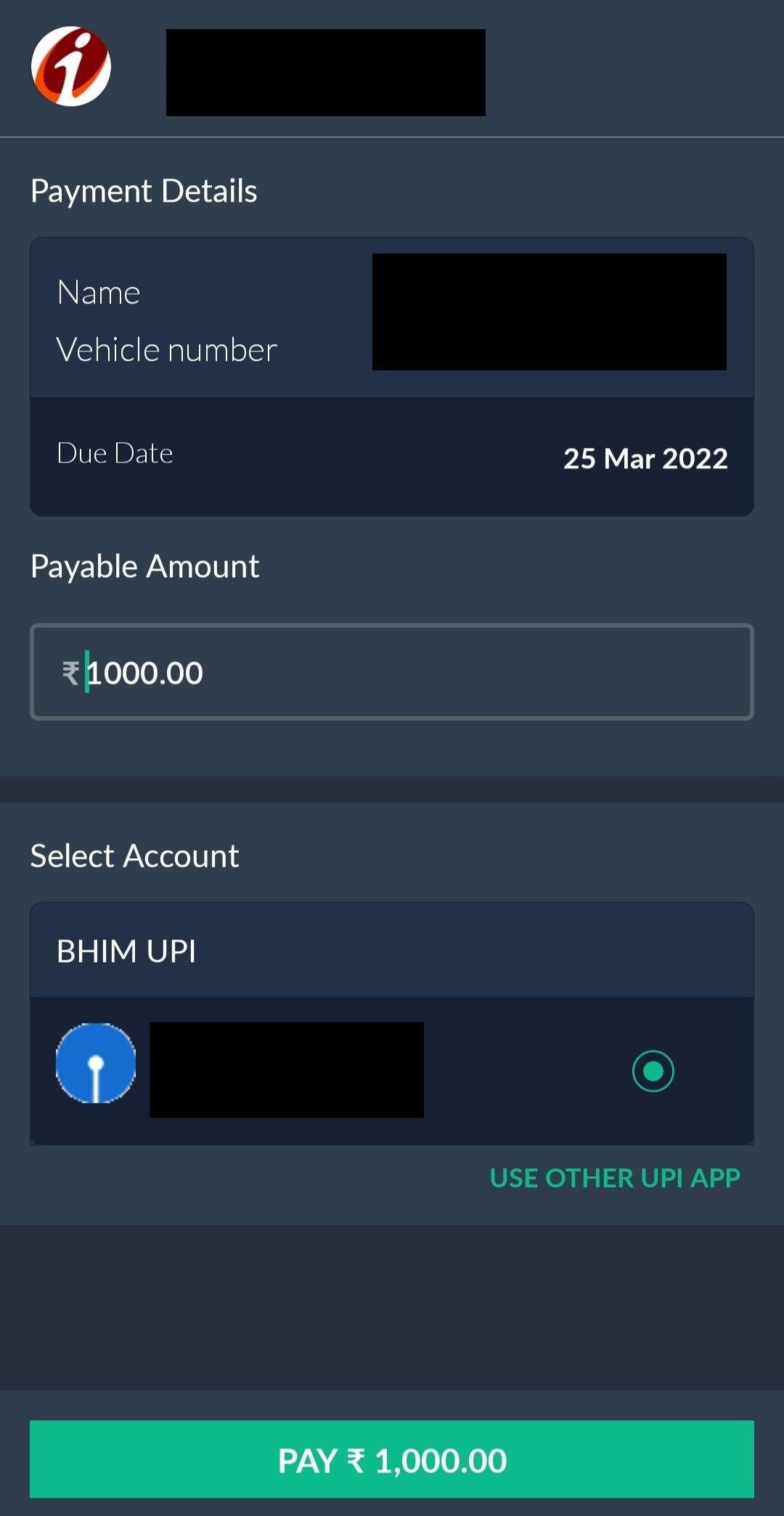 6. Choose the correct UPI account and bank.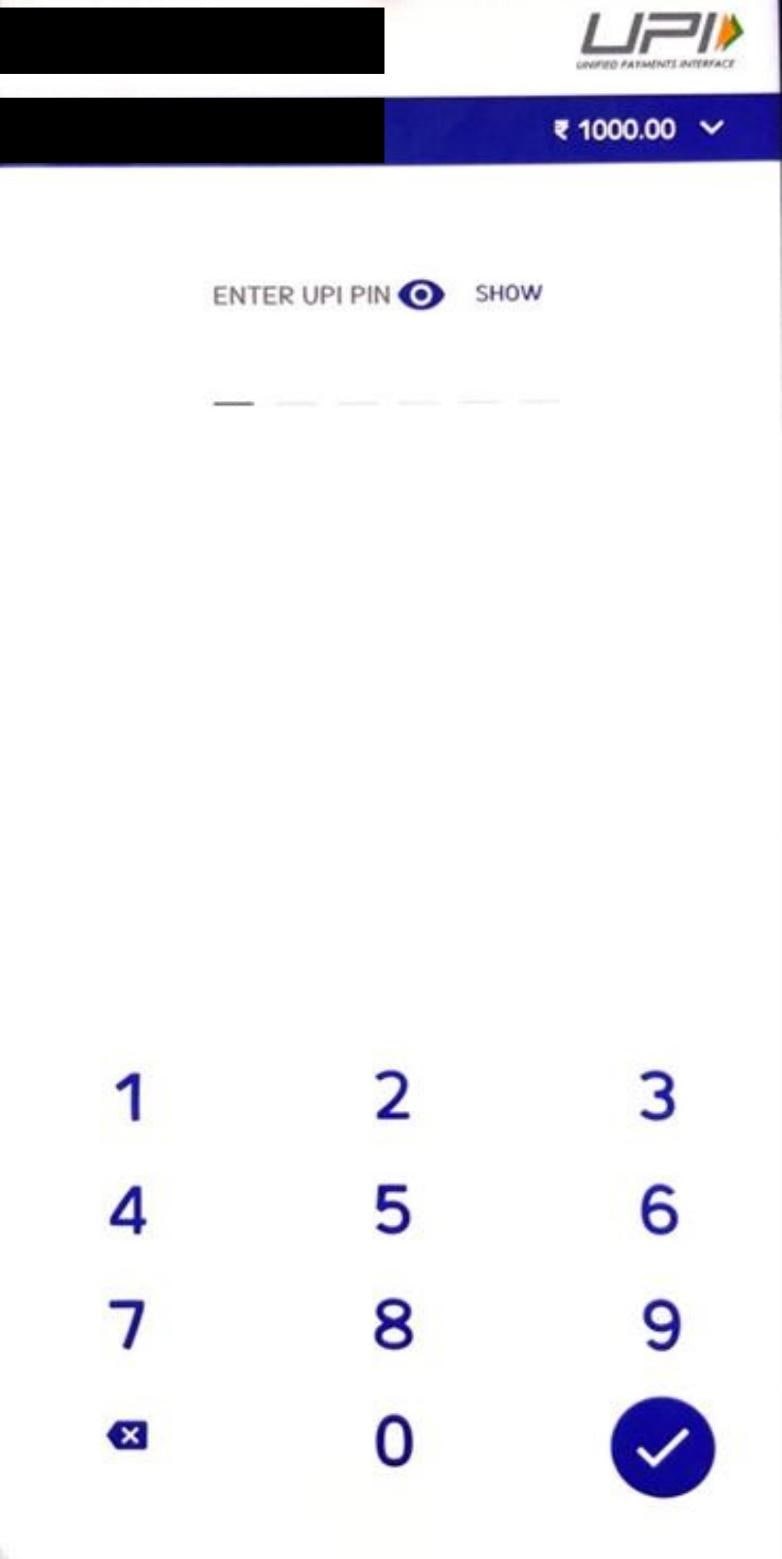 7. Once you have entered the payment pin, your recharge will be initiated.
8. As soon as it has been completed successfully, you will be able to view the transaction status.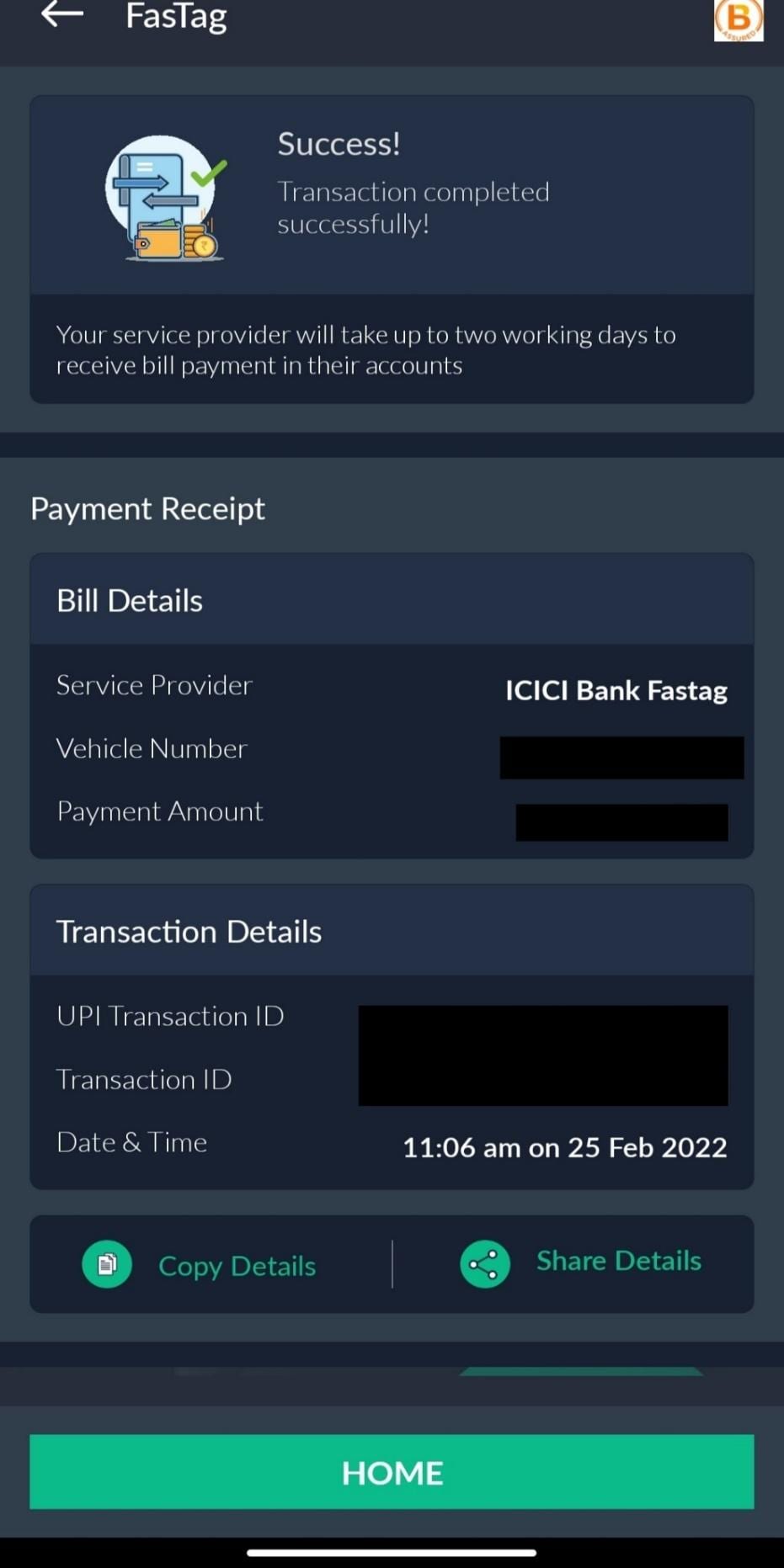 This QR code will direct you to the Bajaj MARKETS app where you can carry out your IndusInd FASTag recharge in a matter of minutes.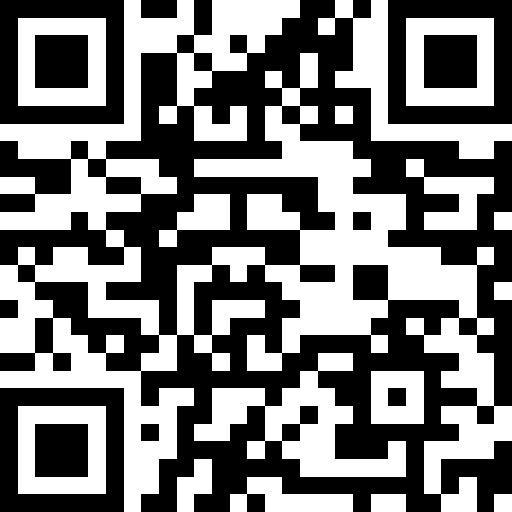 Other Methods to Recharge IndusInd FASTag Online
You can also use one of the following ways to recharge your IndusInd FASTag online:
IndusInd website

Paytm

Google Pay
How to Check IndusInd FASTag Balance
If you are unsure about how much money you have in your FASTag balance, here is how you can go about an IndusInd FASTag balance check
1. Check FASTag Balance via SMS:
Every time you pass a toll plaza, an SMS will be sent to your registered number when the FASTag gets scanned

Check your SMS inbox and locate the last message notification you have received

Your balance will be displayed there
2. Check FASTag Balance Online:
Head to the official website of your linked bank, mobile wallet or agency with a FASTag portal

Login with your credentials

Select the 'view balance' option
3. Check FASTag Balance via EMail
Similar to the SMS notification, you will receive an email every time the toll fees are deducted from your account

Go to your inbox and find the latest toll deduction notice email

Your balance will be displayed there
4. Check via 'My FASTag App'
You can find and download the My FASTag App either on the Google Play Store or the Apple Store

Install it and login with your details

Enter your FASTag UPI ID

Click "validate" and follow the steps as guided by the app

Once you have logged in, you will be able to view your balance
IndusInd FASTag Customer Care
It is possible that you may run into certain glitches, issues or confusion while trying out the FASTag. In order to resolve your questions about your IndusInd FASTag or even just check your IndusInd FASTag balance number you can contact customer care at
Customer Care Email

FASTaghelpdesk@indusind.com

fastescalationdesk@indusind.com

Nodal.officer@indusind.com

Customer Care Phone Number

1860 267 7777
Conclusion
The FASTag has made the entire toll payment process streamlined and very time efficient.
As of today, the IndusInd FASTag is operational at toll plazas on national highways all across India, and more and more plazas are being equipped with compatible systems every day. Apply for a FASTag online via Bajaj MARKETS or at your nearest IndusInd Bank branch, and avail benefits like quick recharge, stress-free travel and cashless transactions.