Introducing the Paytm Bank FASTag
Since there are many merits associated with FASTag usage that extend beyond saving time and fuel, their usage has been made mandatory for all vehicles barring those that have been explicitly exempted.
If you own a four-wheeled vehicle that falls within the FASTag purview and plan to use it on national highways, it is recommended that you purchase a FASTag. So far, the government has given close to 20 banks the right to issue FASTags, including Paytm Payments Bank. Paytm FASTag activation is relatively straightforward and can be completed with ease. Continue reading to learn more.
How to Buy a FASTag
If you have ever wondered how to purchase a FASTag, you have come to the right place as this article sheds light on the steps meant to be followed to get a Paytm FASTag. Online applications, as well as offline applications, are possible.
Paytm FASTag - Buy Online
If you wish to buy a FASTag via the Paytm Payments Bank, you can follow the steps mentioned below in order to avail of it online.
Step 1: Begin by downloading the Paytm smartphone application, which is available on Google Play and the App Store.
Step 2: Use the search bar available on the Paytm application and type 'FASTag'.
Step 3: An option titled 'Buy FASTag for car/ van/ jeep' will pop up.
Step 4: Click on this option such that you can fill out your vehicle's registration number.
Step 5: Upload a copy of your vehicle's certificate of registration.
Step 6: Now you must fill out the address where you would like your Paytm FASTag to be delivered.
Step 7: Once you have entered this address, you will be asked to make a payment of the Paytm FASTag price meant to be paid in lieu of the FASTag being delivered to you.
Now your FASTag application is complete, and you just have to sit tight and wait for your FASTag to be delivered to you in the mail.
It is important to note that since Paytm Payments Bank is a digital bank, the primary method via which it sells FASTags is online. To purchase your FASTag via Paytm offline, you will need to visit a Paytm Bank point of sale counter – provided they are available, to apply for a FASTag.
Paytm FASTag - Buy Offline
Visiting a Toll Plaza
If you aren't tech-savvy and would prefer to purchase your FASTag offline, you can purchase it by visiting a toll plaza. Toll booths that have partnered with Paytm Payments Bank sell FASTags and can be purchased provided you provide valid documentation. This includes but isn't limited to your vehicle's certificate of registration, KYC documents, and your driver's license. Additionally, you will be required to bring your vehicle to this toll plaza.
Read More: FASTag Registration
Paytm Bank FASTag Fees and Charges
Paytm FASTag charges apply to all FASTag purchases made via the Paytm Payments Bank. Among these charges is an INR 100 issuance fee, a one-time payment that is needed. This amount is also applicable for the re-issuance of your FASTag. In addition to these payments, there are certain other charges applicable as well that depend upon the class under which your vehicle falls. Examine the table mentioned below to understand more.
| | | | |
| --- | --- | --- | --- |
| Type of Vehicle | Class of Vehicle | Refundable Deposit | FASTag Balance |
| Car / Jeep / Van | 4 | Nil | ₹ 250 |
| Tata Ace & similar mini light commercial vehicles | 4 | Nil | ₹ 250 |
| Light commercial vehicles (2-axle) | 5 | ₹ 99 | ₹ 1 |
| Bus/truck (3-axle) | 6 | ₹ 99 | ₹ 1 |
| Minibus/bus (2-axle) | 7 | ₹ 99 | ₹ 1 |
| Truck (2-axle) | 7 | ₹ 99 | ₹ 1 |
| Truck (4, 5, and 6-axle) and Tractor / Tractor with trailer | 12 | ₹ 99 | ₹ 1 |
| Truck (7-axle and above) | 15 | ₹ 99 | ₹ 1 |
| Earthmoving / Heavy construction machinery | 16 | ₹ 99 | ₹ 1 |
Documents Required for Paytm Bank FASTags
Understanding what Paytm FASTag documents are needed before purchasing your FASTag can allow you to be better prepared. The list mentioned below outlines each of the pertinent documents:
A FASTag form that has been filled out

KYC documentation including proof of address and proof of identity

Your passport size photograph (i.e., the owner of the vehicle)

Your vehicle's certificate of registration
Read More : How Does FASTag Work?
Understanding Paytm Bank FASTag Recharges Online
Since Paytm Bank FASTags are linked to Paytm wallets, each time toll booths are crossed by Paytm patrons who use Paytm Bank FASTags, requisite toll charges are directly debited from their Paytm wallets. Due to this very reason, Paytm FASTag recharges aren't necessarily needed. Therefore, all you will have to do if this situation applies to you is to ensure that your Paytm wallet has a sufficient amount of balance. If it doesn't, you will have to recharge your Paytm wallet.
1. Recharge Your Paytm Wallet to Use your Paytm FASTag
Step 1: Begin by opening the Paytm smartphone application on your mobile device.
Step 2: Head over to the 'wallet' section of this application.
Step 3: Key out the amount you would like to recharge and select the 'add money to wallet' button.
Step 4: Tap on the payment method that suits you best.
Step 5: Complete making your payment such that you can recharge your Paytm wallet.
Provided your Paytm wallet has adequate money, you will be able to utilize your Paytm FASTag with ease.
2. Paytm Payments Bank FASTag Recharge with Bajaj MARKETS
Another great resource via which you can complete a Paytm FASTag online recharge is the Bajaj MARKETS smartphone application. Follow the steps mentioned below to understand how it works:
Step 1: Open the Bajaj MARKETS application on your smartphone.
Step 2: Select the 'Bill Payments' section of the application.
Step 3: Next, click on 'FASTag Services'.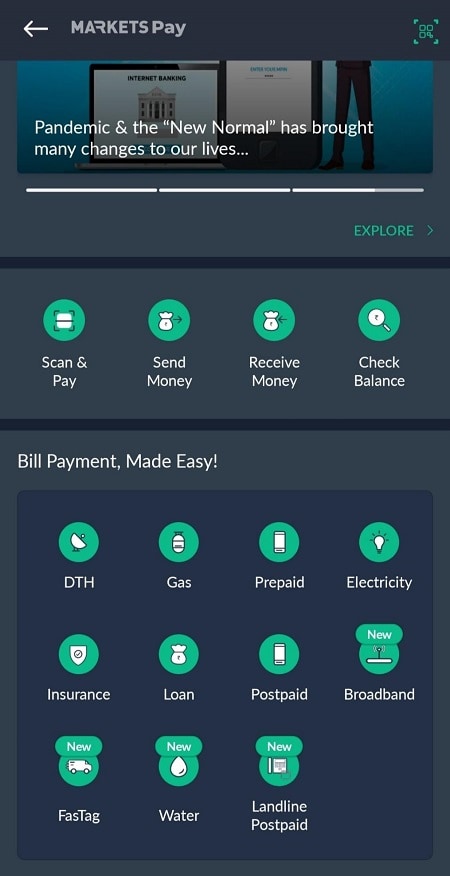 Step 4: You can now either search for your service provider or select it from the options provided below.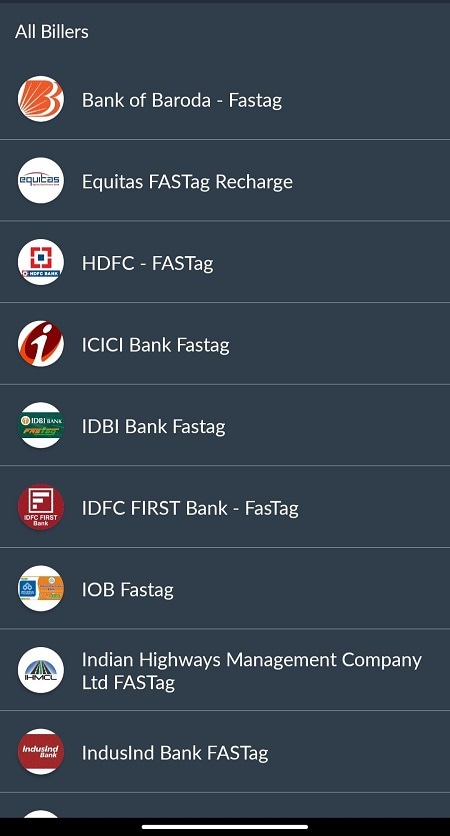 Step 5: Tap out your vehicle number. During this time, you can view a sample by selecting the 'Sample Bill' option.
Step 6: Select the 'View Bill' option to proceed.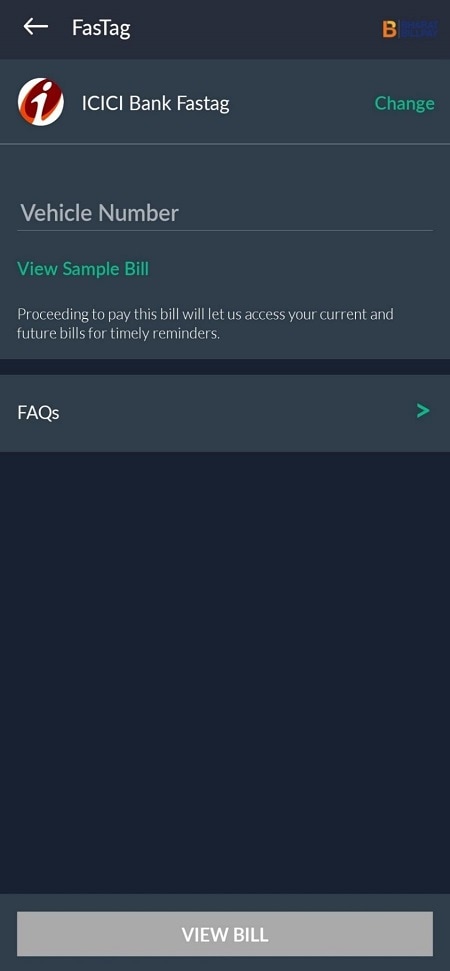 Step 7: Key out the amount of money you wish to recharge your FASTag with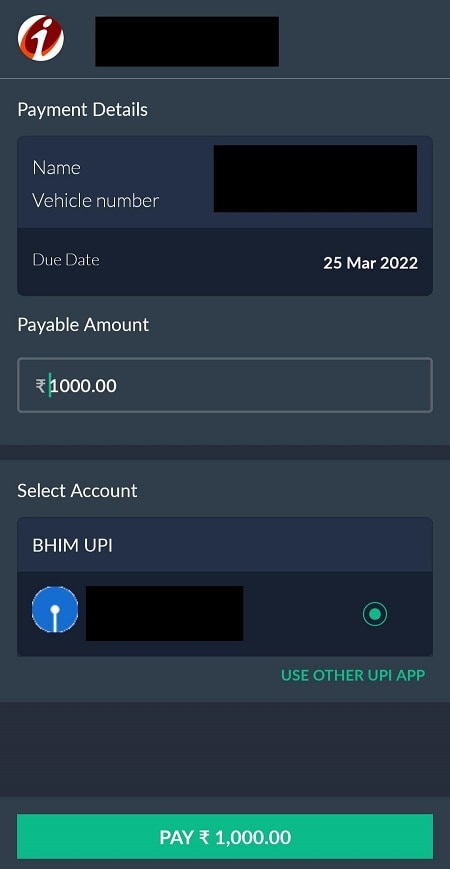 Step 8: Select the Paytm FASTag UPI ID you have registered with on the Bajaj MARKETS application. If you have registered multiple accounts, simply select the bank you would like to add money with.
Step 9: Select the 'Pay' button to fill out your UPI pin such that your payment can be processed and your FASTag recharge can be completed.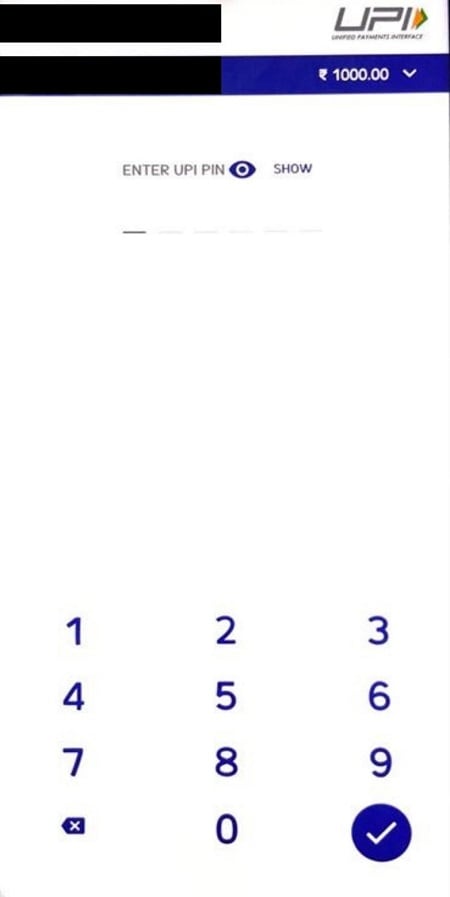 You will now see a transaction status window that outlines the details pertaining to your transaction.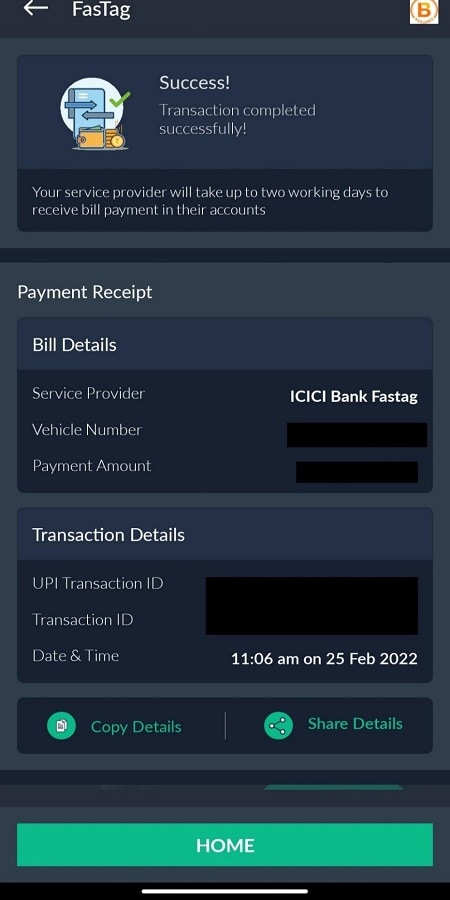 Scan the QR code featured here to download the Bajaj MARKETS smartphone application if you haven't already done so. If you have this application already installed, this QR code will simply redirect you to the application such that you can add funds to your FASTag wallet.
Alternate Paytm Payments Bank FASTag Recharge Methods
If the two aforementioned recharge methods don't work for you, you can use the following resources to recharge your FASTag:
Internet banking can be done on the Paytm application to add funds to your FASTag account

Make a credit or debit card payment to your Paytm account such that you can have funds added to your FASTag account

UPI payments can also be made to your Paytm account such that funds can be transferred to your FASTag account
Paytm Bank FASTag Balance Check
If you are eager to perform a Paytm FASTag balance check, you can do so in the following ways:
1. Use the Paytm Smartphone Application
Paytm FASTag status can be checked on the Paytm smartphone application.
Step 1: Simply key out your Paytm FASTag user ID and password to log into your account.
Step 2: Select the 'FASTag services' option.
Step 3: You will be redirected to a new page to see information pertaining to your FASTag, including balance.
2. Call a Toll-free Number
As the owner of a FASTag issued by the Paytm Payments Bank, you are entitled to make a call to the toll-free number to understand what your balance amounts to. Simply call 1800 120 4210 to have your doubts clarified.
3. Take Advantage of SMS Alerts
Each time a FASTag is used, and money is deducted from the account linked with it, you are provided with a notification that includes the balance that remains in your account. This notification is sent via an SMS to your registered mobile number. Each time the balance on your FASTag begins to run low Paytm will notify you of the same.
Paytm Bank FASTag Customer Care
If you have any questions about your FASTag or wish to lodge a complaint, dial the Paytm FASTag customer care number to speak to a representative. This toll-free number is 1800 120 4210.
Conclusion
The Paytm FASTag benefits users in several ways, ranging from reducing commute time to easing online payments. If you haven't already got a FASTag for your vehicle, you must, as it has now been deemed a legal requirement. Functioning as a helpful device, FASTags render cash payments redundant as they are linked to prepaid accounts that can be recharged at any point in time online. If you wish to recharge your FASTag, visit the Bajaj MARKETS website or the Bajaj MARKETS smartphone application.