The telecom industry was disappointed by the outcome of the Budget 2019 as it did not provide much-anticipated relief from high taxes and levies imposed on the sector.
The Tower and Infrastructure Providers Association commented that the Government's move to raise customs duty on optical fiber capable to 15% from the current 10% will severely impede the roll-out of 5G in India.
The telecom service industry, which has been flagging high levies like license fees and spectrum usage charges, had pinned its hopes on the Budget 2019 to provide respite.
The government expects to begin rolling out the next-generation wireless services in 2020. However, telecom companies and 5G equipment suppliers have raised concerns over the high prices of 5G gear manufacturing which do not fall in line with those in other countries where 5G services recently commenced.
The finance minister also announced the expedition of the BharatNet project, meant to bridge the rural-urban digital divide, to provide internet connectivity in local bodies in every panchayat in the country. The government aims to connect all 2.5 lakh village panchayats with high-speed broadband by March 2020 with the assistance of a universal service obligation fund (USOF) under a public-private partnership.
The USOF, which is under the jurisdiction of the Department of Telecommunications, is an independent body that subsidizes telecom infrastructure development across rural India. A USOF fund of Rs. 50,554 crore was available at the end of May 2019, as per the latest official data. So far, the government has connected 1.19 lakh village blocks in the first phase of its BharatNet program.
In the telecom sector, the Indian Government earns revenue in the form of license fees and spectrum usage charges from telecom operators, calculated based on the adjusted gross revenue of telecom companies.
The Government expects a 28% increase in non-auction revenue at Rs. 50,519.8 crores in FY 2019-20 from the telecom sector against a revenue of Rs. 39,245 crores earned for the current fiscal year ended March 31, according to Budget 2019 documents.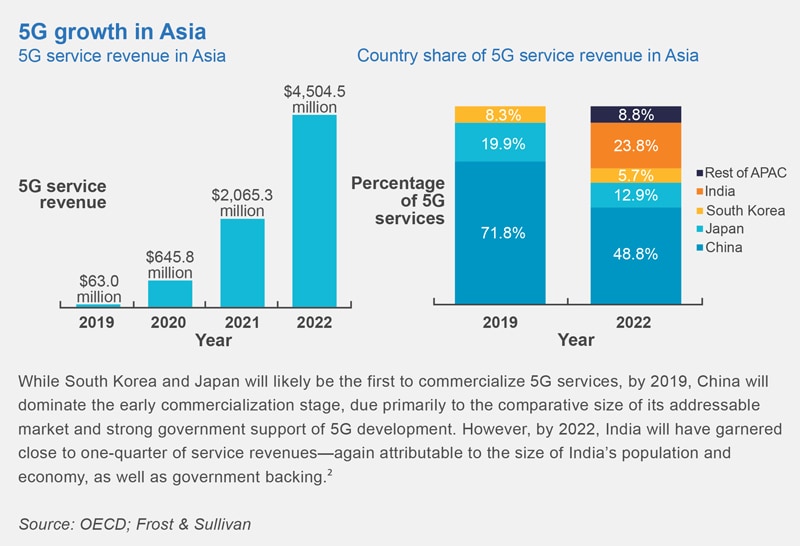 Source: PrincipalGlobal.com