An education loan pays off. Research has shown that a higher education degree goes on to have compound positive effects on an individual's lives. The two most important effects are higher income and better healthcare choices later in life. The difference between the earning capacity of a high school graduate and a college graduate has been widening for 50 years. Therefore, the upfront cost of a higher education loan is more than justified in the light of the many positive effects it has on an individual's life over time.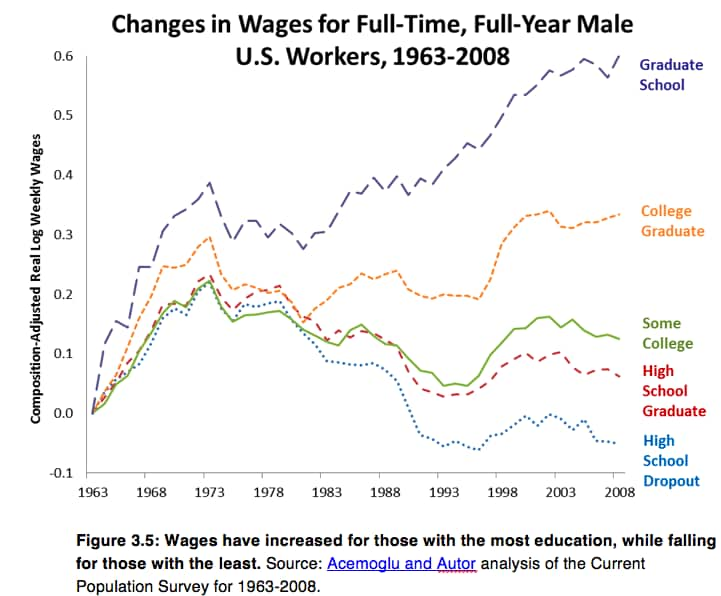 In addition to helping one to achieve their higher education loans, education loans can also play a heavy hand in reducing their tax burden through Section 80E of the Income Tax Act. Read on to find out about the tax-saving benefits under Section 80E of the Income Tax Act.
What is Section 80E?
Section 80E of the Income Tax Act allows you to avail of tax deductions for loans taken out for higher education. It allows individuals to get tax deductions when they are repaying their educational loans.
Deductions under Section 80E - Terms & Conditions
To avail tax deductions under Section 80E, certain terms and conditions need to be met. They are given below:
While there is no upper limit to the amount you can claim as income tax deductions, you can only claim deductions on the interest and not the principal amount. Therefore, in your EMI, the amount repaid as an interest to the bank is eligible for a tax deduction under Section 80E.

An important condition of Section 80E is that only individuals can claim it. Other categories of taxpayers - Hindu Undivided Family(HUF), registered private corporations, etc cannot claim tax deductions under Section 80E.

An individual can get tax deductions on the interest paid for the education loans taken out for the higher education of spouses, children, or individuals for whom one is a legal guardian.

It's irrelevant whether the loan is taken to pursue higher education in India or outside of India. It is also irrelevant whether the loan is used to fund a vocational degree or an accredited graduate degree. Therefore Section 80E allows borrowers to avail of tax deductions for a wide variety of higher education options.

Further, Section 80E must not be confused with Section 80C - both have to do with tax deductions for education, but Section 80C covers tax deductions for the tuition fee of a higher education degree while Section 80E governs loans taken out for education loans.
Eligibility for Claiming Deductions under 80E
The loan must be taken from a bank or an approved charity organization. If the loan was taken from a relative, an employee or a body not registered under Banking Regulation Act (or a body not registered as a charity or a trust), then the loan repayment will not be eligible for a tax deduction under Section 80E

One can claim tax deductions under Section 80E up till a period of 8 years or for the number of years it takes to completely pay off the loan, whichever of the two comes earlier. After 8 years, even if some of the loan amount is yet to be repaid, this particular tax deduction cannot be claimed any longer.
Claiming 80E Tax Deductions
You would first need to determine the respective ITR form you would be required to fill in. Upon doing that, fill in the form and supplement it with the required documents that substantiate your loan and related details. Ensure your returns before the deadline to do so.
Documents for Claiming Deductions under Section 80E
To claim tax deductions under Section 80E, you need to obtain a certificate from the lender that delineates the principal and the interest repayment amount. While filing the Income Tax Returns, submit this certificate as well and make sure that you claim the tax deduction for the interest amount of the loan only.
Conclusion
While the deductions under Section 80E are substantial, they may not succeed at completely lightening your tax burden. In addition to claiming deductions under Section 80E, make sure to explore your tax-saving options under Section 80C, 80D and 10(10D), some of the most popular sections for deductions and exemptions.
In order to reap the benefits of tax-savings, you can invest in term life insurance on Finserv MARKETS. The Bajaj Allianz Smart Protect Goal term plan on Finserv MARKETS not only fulfills your tax-savings goals, but also helps you provide financial security for your family, in the event of unfortunate circumstances. The cost-effective premiums paid towards this plan are deductible under Section 80C, while the payouts received are exempted under Section 10(10D) of the Income Tax Act. If you opt for the Critical Illness Rider (which provides coverage for up to 55 critical illnesses), you may be eligible for additional deductions under Section 80D.