How to pay APEPDCL Electricity Bill Online Using UPI?
Electricity is one of humanity's greatest inventions. It has helped our society prosper for over a century now. Today you can have access to an uninterrupted power supply if you make your bill payments on time. With the advent of digital technology, paying your APEPDCL Electricity Bill is now easier than ever.
You can pay your APEPDCL online bill in minutes with Finserv MARKETS, and you may do so from anywhere, including your home, office, or while on vacation. Over a million people trust Finserv MARKETS to help them make secure online payments. You can follow these easy steps to make payments on the Finserv MARKETS app:
To start paying your APEPDCL bills online, you must first download the Finserv MARKETS App. Remember that this app works on both Android and Apple devices. You can go to either the Google Play or the iOS store, depending on your smartphone

You must now log in to the App by providing details such as your name, date of birth, and the OTP in order to proceed with online APEPDCL bill payment

The next step for APEPDCL online electricity bill payment is to go to the app's home page and select the 'Bill Pay' option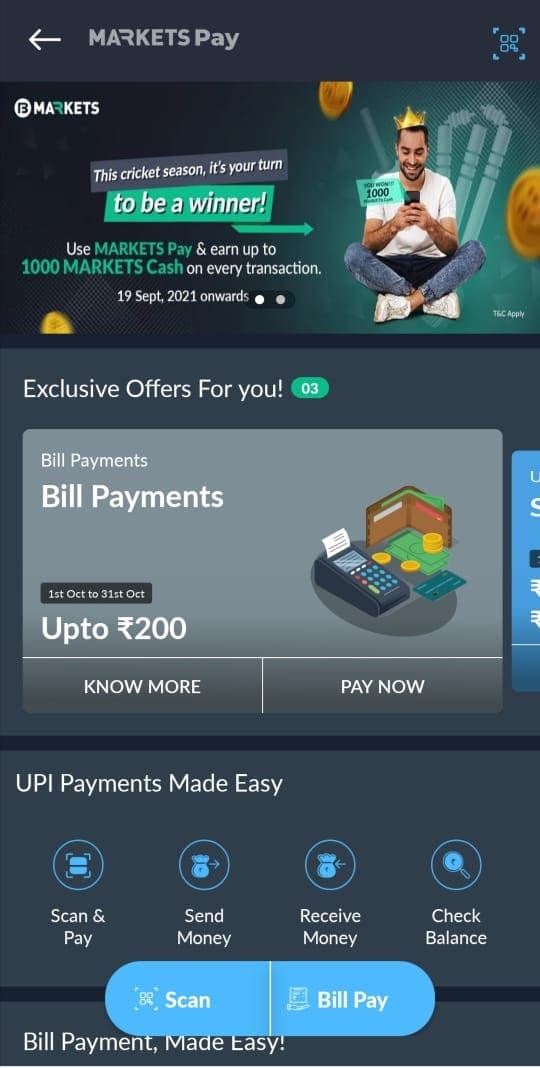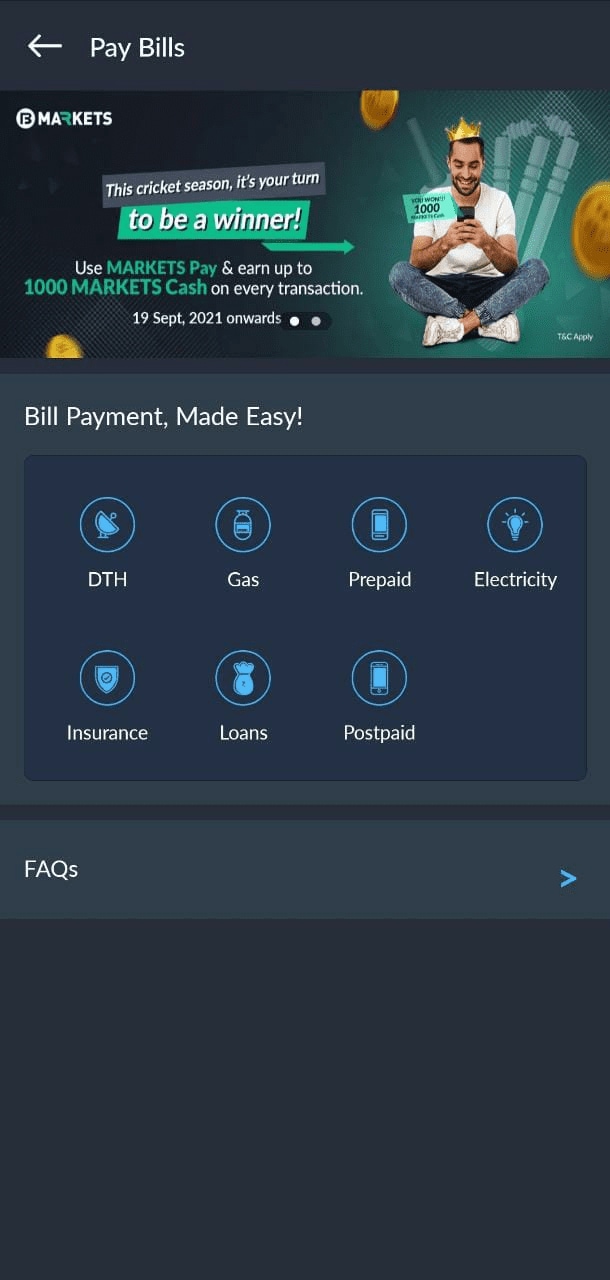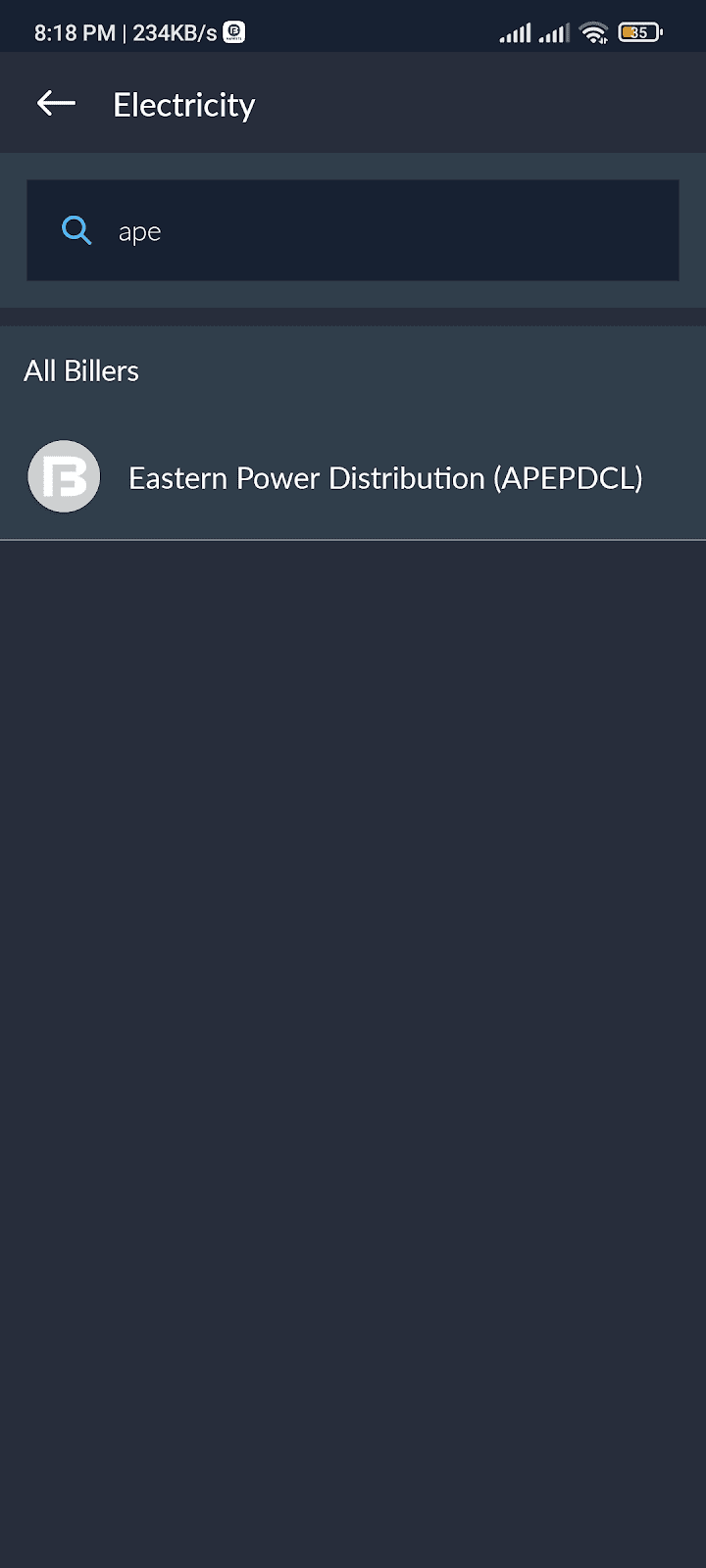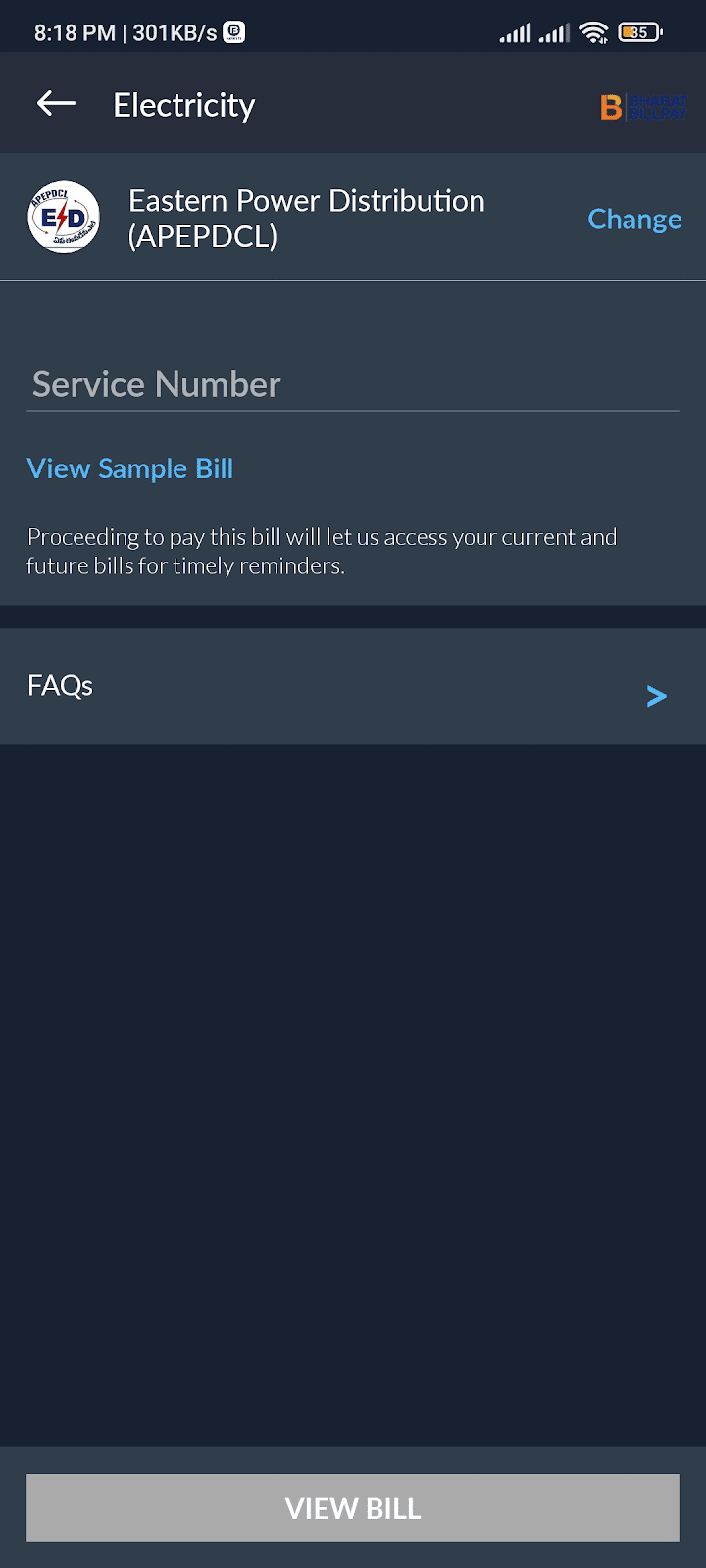 You will now be led to a website showing the details of your Eastern Power Distribution bill after clicking the 'View Bill' option. Finally, you can pay your bill using MARKETSPay UPI or other UPI service providers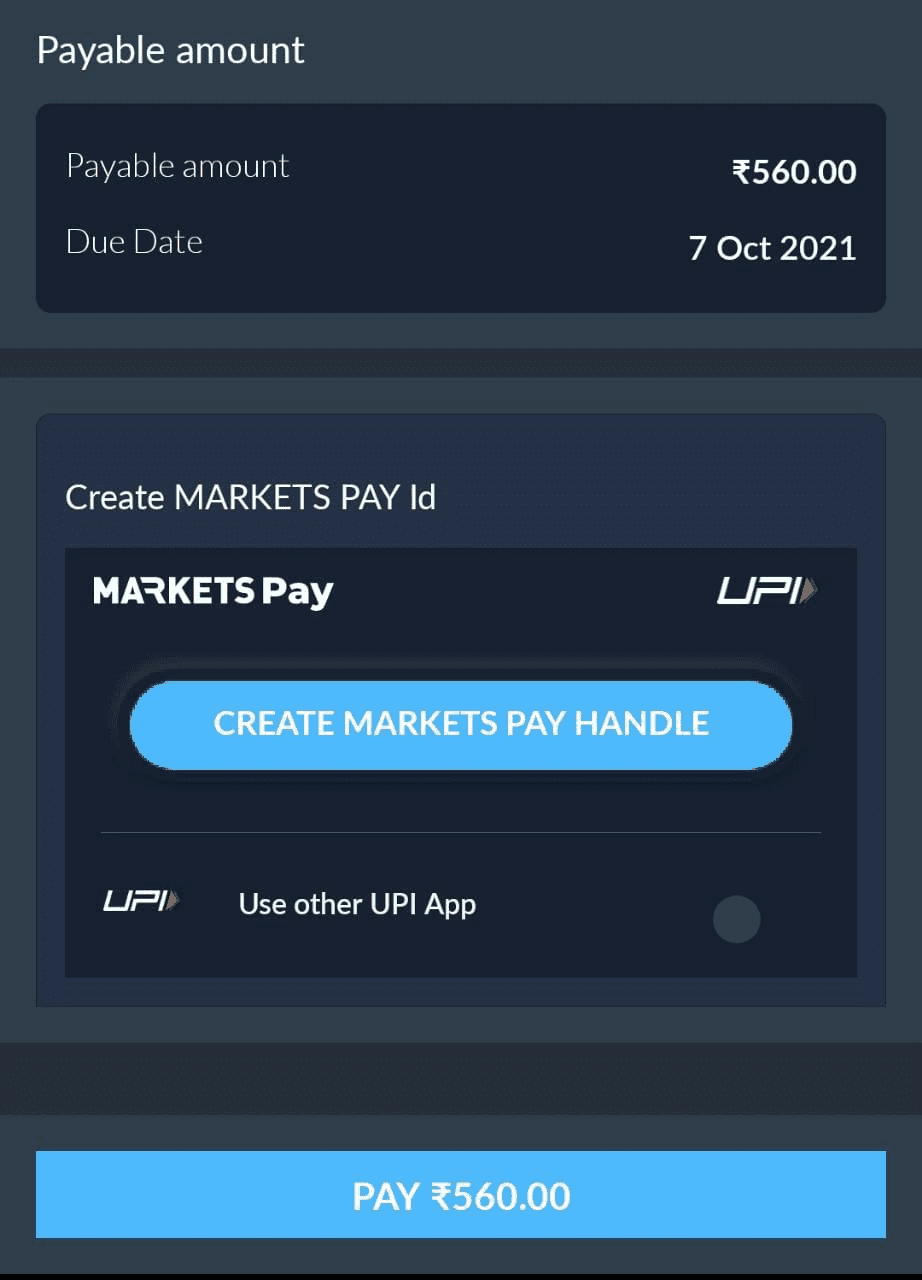 Why Make APEPDCL Electricity Bill Payments Using the Finserv MARKETS App?
APEPDCL bill payment on Finserv MARKETS using the Finserv MARKETS app can provide you with a variety of perks, including savings and cashback offers. Here are some more benefits of paying APEPDCL bills with Finserv MARKETS.
It's convenient and easy to pay APEPDCL bills with Finserv MARKETS. The simple bill payment method ensures that you are not confused at any point during the process.
APEPDCL bill payment via the Finserv MARKETS app can help you save money. You receive great APEPDCL bill payment offers for every timely payment you make.
When you pay your APEDCL bill using Finserv MARKETS, you can check your bills and keep track of all your past transactions.
Did you know that paying your APEPDCL bill on Finserv MARKETS is completely safe? Yes, thanks to the National Payment Corporation of India's (NPCI) security system, this app keeps your personal and financial information safe
You can use the app to pay your APEPDCL bills wherever you are and whenever you want. Never miss a payment with the Finserv MARKETS app.
Know More About APEPDCL Electricity Bill Payments Online
You can pay your APEPDCL bills using a variety of payment methods, including UPI payments via the Finserv MARKETS app. The APEPDCL online bill payment gateway allows you to check the bill and make the required payment. The APEPDCL customer portal accepts a variety of digital payment methods, including debit cards, credit cards, or Net Banking IMPS/NEFT transfers.
At times, there can be a special circumstance that requires you to pay APEPDCL bills offline. You can pay your APEPDCL bill by cheque if you prefer to use an offline approach. Here are some of the online payment alternatives available.
| | |
| --- | --- |
| Payment Method | Description |
| Mobile Apps | The Finserv MARKETS app is one of the most convenient ways to pay your APEPDCL bills. |
| APEPDCL website | To make a payment, simply go to the APEPDCL online bill payment system. It accepts a variety of digital payment methods. |
| BBPS (Bharat Bill Payment System) | This RBI-approved centralised payment system, launched by the National Payments Corporation of India (NPCI), can help you simply settle your APEPDCL electricity bills. |
| APEPDCL bill payment through Net banking | To pay your APEPDCL electricity bill, you can use IMPS and NEFT transfers using Net Banking. |
| Mobile Wallet | To pay for APEPDCL power dues, you can use various digital wallets. |
| APEPDCL bill payment through credit card | Don't have sufficient funds now? Don't worry. You can pay for your APEPDCL bills using your credit card. |
| APEPDCL online bill payment by debit card | Use your debit card at the APEPDCL portal to settle your bills instantly. |
How to Check APEPDCL Electric Bill Status?
Because of this power company's digital operations and customer-friendly approach, vital services like APEPDCL bill details check and APEPDCL electricity bill payment status can be conveniently accessed by any consumer. You can now check your APEPDCL bill or view your APEPDCL bill from your smartphone, laptop, or PC. You may check APEPDCL online bill status using the Finserv MARKETS app in addition to the APEPDCL customer portal.
You can examine your APEPDCL bill or choose instant payments by clicking the links in the table below.
| | |
| --- | --- |
| APEPDCL official website | |
| APEPDCL online bill check | |
| APEPDCL online bill payment | |
| APEPDCL 'Know Your Electricity Bill.' | |