Whether you're an ambitious investor looking to grow your investment portfolio, or a beginner trying to save money, the standard is to use a savings account. 26% of Indians prefer to invest in a savings account through instruments like Fixed Deposits (FD), Recurring Deposits (RD). However, fixed instruments offer the security of your funds at the expense of high returns. In fact, at the beginning of your investment, such plans tell you the exact amount you will be assured of at maturity.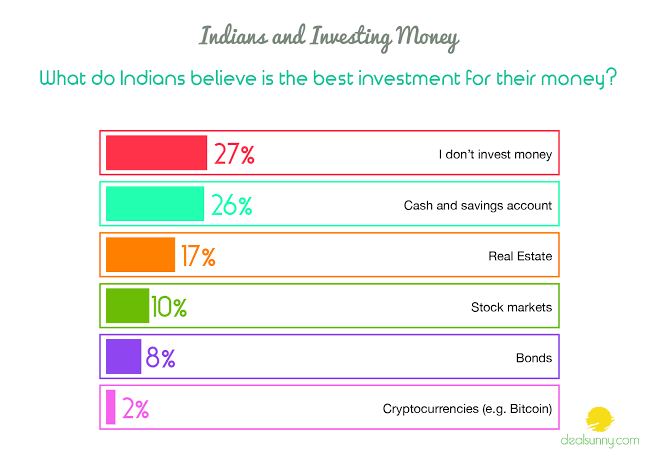 Source: Deal Sunny
This assured amount is calculated based on the amount invested, duration, and rate of interest (ROI). Since ROI is constant, fixed instruments put a cap on the estimated returns over time. For instance, say you choose to opt for an RD at 6.3% ROI and invest Rs. 3000 for 12 months. In one year, you're assured of a sum of Rs. 37,246. Hence, in this example, 6.3% ROI gives you an additional Rs. 1246, and nothing more.
By their nature, fixed instruments do not offer any market-leverage. They focus on the security of your funds. They avoid market risks and do not prioritize the growth of funds. You are left with the money you put in with a relatively minimal ROI on it. Instead, having a diverse investment portfolio with market-linked investments works better. It gives you sufficient coverage in addition to growing your investments.
One adds market-leverage to its portfolio by investing in market-linked instruments. Unlike fixed investments, market-linked returns are not guaranteed and subject to change due to the volatility of the market. Hence, market-linked investments are a popular choice for risk-takers. However, they have additional benefits.
Market-linked investments provide returns that depend on the performance of the assets you have invested in. These are investments in assets of your choice like equities, debt, or combinations of both (hybrid investments). While fixed instruments offer an average of 4 to 6% ROI, market-linked ones offer twice that, with an average of 10 to 12% ROI.
Here are some market-linked instruments for consideration
Mutual Funds (MF): Pools money from multiple investors, invests in securities like stocks, bonds, and short-term debt.
Equity-Linked Saving Scheme (ELSS): Mutual fund scheme that primarily invests in stocks.
National Pension Scheme (NPS): Government-sponsored retirement savings plan.
Unit-Linked Insurance Plans (ULIPs): Offers both insurance and market-linked investment in one plan.
Did you know that you can have the stability of savings with market-linked instruments as well? For example, Unit-Linked Investment Plans (ULIPs) aim to provide high ULIP returns from market-investing in addition to the security of fixed plans. These market-linked investing plans allocate one part of your premium to assets of your choice (equities, debt or both). The remainder of your premium is put away for your life insurance policy.
ULIPs are one of the best options for long-term financial planning. You get the dual benefit of market-oriented ULIP returns with a life insurance policy. If particular assets are not performing as per market predictions, you have the option to switch funds. This helps obtain a high amount of returns on your invested amount.
Bajaj Allianz's ULIPs on Bajaj Markets offer three types of investments: retirement, child planning, and investments. You get the flexibility to choose where you want to invest, the protective benefit of life-insurance, high ULIP returns, and custom plans with Bajaj Allianz ULIPS on Bajaj Markets.
Another benefit of many market-linked instruments is that they are exempt from taxation. Under Section 80C of the Income Tax Act, NPS, ULIPs, and mutual funds like ELSS are exempt from taxation. For ELSS and ULIPs, if you invest premiums below a limit of Rs 1.5 lakhs, with a lock-in of 3 years, no income tax is applied.
With fixed instruments like FD and RD, the amount at maturity become taxable. Post-maturity taxation is not the case with some market-linked instruments. For example, withdrawal of ULIP returns at maturity is completely tax-free as per Section 10(10D) of the Act.
In conclusion, your investment portfolio should be a balanced mix of securities and funds that allow for a certain degree of market-leverage. There are many market-linked investing options with moderate to high risk and high returns. Market-linked investments like ULIPs also offer the security of insurance with market-leverage, in addition to reducing tax. These benefits show how essential it is to add market-linked instruments to your portfolio.